South Africa sits nestled between the Atlantic and Indian oceans on the Southern tip of Africa. It is a vibrant melting pot of people, history and culture. Expect a world of experiences as you traverse this vast, beautiful land. The variety of things to see and do is truly astonishing. History buffs, foodies, adventurers, outdoors enthusiasts, culture vultures, oenophiles, cyclists, surfers, runners, animal lovers – South Africa has something to pique any interest, with versions of every activity to suit any budget. It's a true shame that, for so many, South Africa is a once in a lifetime destination. Here are just a few of the exciting and magical things to do, while visiting this beautiful country.
Immersed in history
South Africa has had its fair share of illustrious and infamous historical events. Its history has been immortalized in the form of interesting historical sites, ranging from parks and museums to battlefields and monuments, which are essential for all tourists hoping to gain a better understanding of the country and its people.
Visit Constitution Hill, in Johannesburg, the home of the Constitutional Court or the Old Fort Prison Complex, infamous for housing detained political leaders during the Apartheid era. Head over to the township of Soweto where you can see Mandela House, the iconic statesman's original home, which has since been converted into a museum.
If you are visiting Cape Town, affectionately known as the Mother city, then you have to check out Robben Island, the site of the prison where Nelson Mandela spent a large portion of his 27-year imprisonment. It includes a beautiful ferry ride, which provides astounding views of the Cape Town coastline.
Meet the people, experience the culture
A cultural tour allows you to experience the country's best aspects. South Africa's cultural diversity makes it an ideal destination for travellers to explore. It is filled to the brim with art forms ranging from music and theatre, to art and poetry. There are numerous activities on offer that allow you to fully explore this country's unique multiculturalism.
Cultural villages immerse you in South Africa's various cultural identities, traditions and customs and they allow guests to educate themselves about the multitude of local cultures and people. Try your hand at traditional spear throwing, or taste some home-brewed beer. You could even consult a traditional healer.
The awe inspiring mountain ranges of the Drakensberg and the Cederberg, found in Kwa-Zulu Natal and the Western Cape respectively, were once the canvasses of the indigenous San people. These amazing depictions of people and wildlife offer a fascinating glimpse into the lives of these mysterious people. There are various tours available offering trips to these incredible sites.
The Western Cape is South Africa's wine country. Here you'll find a number of world-class estates featuring the incredible Cape Dutch style architecture. Immersing yourself in the warm and welcoming embrace of these top rated wineries is a must for all first-time visitors. The most popular wine route, by far, is situated in Stellenbosch, the second oldest town in South Africa.
A nature lover's paradise 
Parks, beaches, botanical gardens and some of the best nature reserves in world – prospective adventurers are spoilt for choice in South Africa. Soak up the sun at one of the many beautiful beaches locates along South Africa's iconic coastline or take a life-changing safari in Kruger National Park, the largest game reserve in South Africa.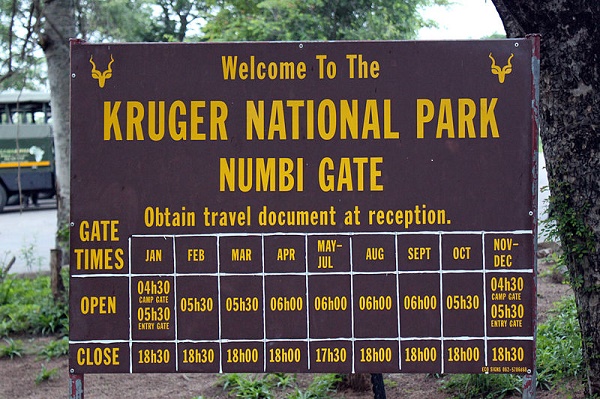 An African safari is undoubtedly one of the most exciting and life-changing experiences you will have in your life. South Africa has many wonderful national and private nature reserves. There is nothing quite like being up close and personal with these animals– a pride of lions on the hunt or a herd of elephants at the watering hole. With a multitude of options available to travellers you will find that safaris are more accessible than ever. Plan your own safari or visit one of the beautiful safari lodges located around South Africa.
Cape Town is South Africa's premier tourist city and a prime location for those travellers looking to immerse themselves in nature, while enjoying some of the creature comforts that makes a vacation special. Visit the striking landmark of Table Mountain, uniquely situated in the middle of the city. It is one of the 7 wonders of the natural world and one of the most bio-diverse areas in the world. Abseil down, hike one of many trails or experience the views from the revolving cable car – there's something for everyone. You could escape the heat of the African by visiting some of Cape Town's world famous beaches or take a drive alone the breath-taking coastline. Why not stop at Boulder's Beach to meet the unique flock of penguins that inhabit the area. It is truly a unique experience.
These are just some of the wonderful experiences and activities South Africa has to offer. Once you visit you will never want to leave.
_____________________________________________________
Related post:  The Wonder of the Egyptian Pyramids – Travel Africa
Images credit (under CCL) by order: Kruger National Park