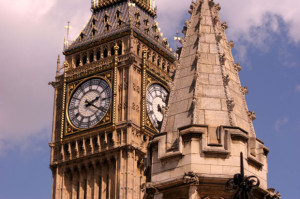 Finding the perfect spot in which you can experience adrenaline rush as well as the thrill of your life can be a problem especially if you do not have the necessary information to help you choose such a destination. Furthermore, you need to be a person who is not afraid to take any risks whatsoever for you to be able to enjoy yourself. Looking for destinations with thrilling experiences and engaging in such experiences has been said to be a good way to release stress as well as an effective method of preparing one to face challenges that may be up ahead.
Below is a review of the best 10 thrilling destinations in the world. In such destinations you can engage in the activities that involve speed and adrenaline rush.
1. The Nevis
This is a bungee jumping destination located in Queenstown, New Zealand. The Nevis may not be the highest bungee jumping site in the world as it is 440 feet high but it considered to be the scariest in the world. This thrilling experience involves you taking a little cable car to the pod suspended over a gorge between tow mountains. Upon taking a jump you will be left at the winds' mercy. There are numerous risks of the wind making you hit the sides of the mountains. You are bound to go through the most harrowing but thrilling experience.
2. Mount Everest
This mountain in Nepal has always proven to be a challenge to mountain climbers. However, it also provides a thr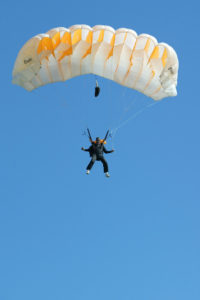 ill when it comes to skydiving. There are only very few opportunities you can get to jump from the top of this mountain. It might be costly but who wouldn't want to take a leap from 29,000 ft in the sky. Jumping from the top of the Everest may prove to be a grueling task in which you will definitely need to have with you breathing apparatus or else you may end up suffocating while jumping from this drop zone considered to be the highest in the world. You can go ahead and join one of the four trips a year to the top and take a leap from a place only a few have done it.
3. The Blue Hole
This location in Dahab, Egypt is known as the most dangerous site for scuba diving in the world. This is 130 meters deep submarine sinkhole with the Saddle at around 6 meters leading out into the sea. There is also the Arch which is a tunnel that is 26 meters long and lies 56 meters deep. The most thrilling dive part of the dive is when you try diving through the arch as this is the most dangerous part. Over 70 lives have been lost in the Blue Hole hence you need to have some technical experience for you to conquer the Blue Hole.
4. Mount Roraima
This mountain in Venezuela, South America provides the best rock climbing destination for those who love challenges. This mountain that is forms part of the Canaima National Park's Guiana Shield provides a terrain that goes a long way in providing a thrill to people in search of a dangerous activity. You however need to posses the necessary rock climbing skills for you to conquer this mountain. You will also need to use the necessary safety gear so as not to fall victim to the mountain just like many others have done.
5. The Maasai Mara
This National Park located in the Kenyan rift valley is one destination that you cannot afford to miss especially if you are in need of a thrilling safari. Here, you will be able to experience life in the wild and even get to interact with the native Maasai community. This is among the few places on the planet that you will be able to interact with the big five in the wild and not in a zoo. Here, you will be able to see the wild animals lead their lives in the wild hunting wildebeests and deer. You however need to ensure that you do not get in the way of these beasts as you may end up being their next meal.
6. Borneo
This island that is the world's 3rd largest is one great destination for anyone who wants to experience the best in jungle trekking. In this jungle that is shared among 3 countries, you can expect to come across treks that are tough. The jungle is densely packed hence you will need to carry with you a lot of gear to help you conquer it. You may encounter some wild animals and cruel weather when trekking in this jungle hence you need to ensure that you are fit and healthy.
7. Annapurna
Mountain climbers who love taking risks are definitely going to enjoy going Central Nepal to tackle the Annapurna which is the mountain that completes the top 10 list among the tallest mountains in the world. This mountain has only been conquered by 1340 climbers with at least 53 dying. Such statistics have earned this mountain the title of being the most dangerous in the world. If you go with your family, here is a nice guide to the Annapurna Circuit with kids.
8. Toncontin International Airport
For those a hair-raising experience flying should try landing at this airport located in Tegucigalpa in Honduras. This airport has a short runway by any standards. It is only 6,132 ft long meaning that it needs an experienced pilot to land on the airport. Approaching the runway for landing is also tricky due to the mountains surrounding the airport. The approach is not straight. as a matter of fact, there is a 45-degree last second tun up to the runway. This is an experience you do not want to miss if you are an adventure seeker.
9. Lochsa Riv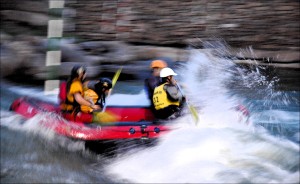 er
This river that stretches for 70 miles is a popular destination for white river rafting. It stretches for 70 miles all the way to Lowell in Idaho from Powell. This is a river with 63 class III rapids hence you need to have the necessary experience to be able to defeat the rapids. This is a dangerous course meant to be attempted by only the daring and the skilled.
10. Malam Jabba
When it comes to skiing, This resort in Pakistan should be the destination of choice for any person with a thrill for adventure. This resort has been considered to be among the most dangerous in the world. It has slopes that are breathtaking and you need to have the necessary experience for you to be able to ski here.