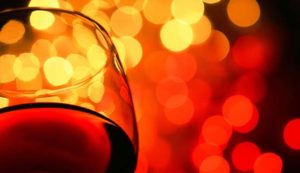 Your honeymoon is that special holiday and chance to get away after the chaos (and hopefully excitement) of your wedding day. It will give you the chance to unwind, enjoy each other's company and look over the hundreds of wedding photos taken by your wedding photographer (like this one on https://jeffturnbull.co.uk). On your very first and the most important holiday as newlyweds, it is essential that you find the place that is just right for you both. In this article a number of destinations around the world will be shared – hopefully, these can inspire you and give you some ideas. The most romantic of places – whether they be cities, islands or towns, will be detailed.
Aruba, Venezuela – South America

A real tropical island location, Aruba offers seclusion in a stunning location. Think palm trees, white sands and crystal clear aquamarine waters. It boasts a reliably warm and sunny climate. A truly beautiful place, there is jaw-dropping natural bridges forged by the sea. An ideal relaxing break, Aruba is a paradise- a paradise that will make you feel like you are a long way from home.
Bali, Indonesia – Southeast Asia

Bali is an island, the jewel of Indonesia. It has stunning scenery, think lush green hills, clear turquoise waters and white sands. The natural beauty of the area is what grabs you most. There is a rich culture here, with so much to discover- temple ruins, statues, exotic wildlife and coral reefs . Life is very laid back and relaxed.
Rome, Italy – Europe

The city of love itself. The city of Rome is widely regarded as one of the most romantic locations in the world. The city itself is beautiful, with a rich history. Italy is also a prime location to go for food lovers. Italian food is some of the most sensual. For pure romance, Rome is very hard to beat. Romance appears everywhere you look, echoed in the many monuments and fountains throughout the city.
Paris, France – Europe
When asked about romantic cities, most Europeans will instantly answer Paris. There is a real class, elegance and glamour here. Parisians live very well. In Paris, there is so much to see and do. World-famous landmarks such as the Eiffel Tower, The Louvre, The Arc de Triomphe and The Moulin Rouge. What could be more romantic than a cruise down the river Seine? A very sexy and cosmopolitan city, it offers high-quality shops and specialized boutiques. Unwind in one of the city's many cafes sipping coffee and enjoying the very finest artisan baking – heavenly!
Hawaii – Polynesia
An extremely popular destination of choice for honeymooners. It ticks so many boxes regarding what couples seek and want from their honeymoon. A very tropical location with a pleasant and warm climate, relaxing Hawaiian travel accommodations, Hawaii is famed for its beautiful sunsets. Well worth catching, few things in life are more romantic. Opportunities to discover the area by island hopping. Hawaii is a very secluded and remote location, ideal for honeymooners' need for privacy.
St Lucia, Caribbean
A small lush and thoroughly tropical location, St Lucia is one of the world's most perfect honeymoon destinations. Totally unspoiled and relatively unknown, it does not attract big waves of tourists and therefore is ideal for peace, quiet and you-time. With its stunning golden sand beaches and rainforests, it is truly a unique location. Ferns, wild orchids and birds of paradise can be found in the island's beautiful rainforest. Visually it is certainly a very memorable location. Luxury accommodation is available to make your stay extra special.
Kefalonia, Greece – Europe

The idyllic Ionian islands are a network of small islands located on the West coast of Greece. Amongst these is Kefalonia, which was the setting for the film Captain Corelli's Mandolin, starring Nicholas Cage and Penelope Cruz. The Greek culture is very laid back. People are very friendly and welcoming. The coastline is full of little coves and inlets, ideal for those private intimate moments. Very often you will have the beach to yourself. Snorkeling in the waters is a big attraction for visitors and is highly romantic.
Bath, UK – Europe
Steeped in history, Bath is a typically British small city in the southwestern county of Somerset. The UK is the country of Shakespeare and Jane Austen, who arguably wrote some of the best romances in history, so it has a lot to offer newly-wed couples. Bath is full of stunning Georgian architecture and has a real old English charm. There is a rich culture and heritage, which is echoed in its attractions and landmarks. Bath is most famous for its hot springs – you can see these for yourself in the ancient Roman Baths still standing to this day. For couples, the lure of the spa is too much to resist! Relax and unwind in the rich thermal waters and enjoy a luxurious massage. Whilst you're in the city, you may also want to get to know the surrounding area. Somerset is home to the village of Cheddar, so why not book a romantic cheese and wine tasting session to experience the rich taste of proper British cheese? To get there, classic cars can be hired, allowing you to take a trip around the stunning British countryside. It is also worth taking private airplanes to Bath for a more romantic and memorable honeymoon experience.
Venice, Italy – Europe
Another entry from the European country of Italy. Venice is highly romantic- a floating city. Built on a network of canals, the city is most easily accessed on the water- these acting as aquatic highways. The city is stunning, the visuals of the buildings reflected on the water is a sight to behold. One of the romantic things to do is take a gondola ride. A gondola is a specialized wooden carved boat, they are steered by a man in traditional dress using a pole. Very comfortable, the perfect way to snuggle up to your loved one and take in all the sights around you.
New York City, USA – North America

If a city break is your thing, there are few better in the world in New York- particularly when it comes to variety. New York offers an impressive number of luxury hotels, including The Plaza and St Regis. Bold and sexy, there are just so many cultural, iconic and historical attractions in the city. It offers the best in dining, with a vast number of fine dining establishments offering customers luxury and the very best of food. Central Park offers the ideal setting for a romantic stroll. Why not sit back and allow a horse-drawn carriage to take you and your partner on a tour.
The world has so much to offer, when it comes to perfect locations for couples to enjoy a memorable honeymoon. With so much choice, making the decision is the most difficult. It is important that tastes are catered for in order to get the experience you truly want. You must also decide if it is a cultural trip or a more relaxed one you seek. Such things as whether you want a hot or cool climate to consider also, bearing in mind the times of the year and weather changes which occur. If peace and quiet is sought, many hotels are child-free zones and it is recommended traveling to popular destinations outside of the tourist season.