With winter comes the wonderful holiday season, bound to be full of family and fun. If you love a white winter holiday and a bit of adventure, too, a skiing holiday in the backdrop of picturesque snowy mountains is right up your alley. Luckily, Europe has the best and most popular ski resorts whether you're a beginner or a seasoned skier.
This winter, why don't you look for holidays by Cosmos in Europe at some of the most popular ski destinations?
Austria
Even if you have among you someone who isn't a ski enthusiast, Austria has a lot to offer with its high ski-pistes and tantalizing cakes. If you are looking for a romantic ski holiday with your loved one, we highly recommend the Alpbach ski resort. This scenic little village has luxury hotels and pubs with several chalets thrown in for good measure. Take your lover on a ski date through the snow covered glades or on a romantic sleigh ride in this picture perfect little place.
France
France has always been the ski destination of choice for tourists simply because of the pristine French Alps. If you're a seasoned skier, you'd best head to Val d'lsère to experience different types of ski slopes or perhaps even Morzine. If you're interested in seeing what Morzine has to offer, you can head over to https://www.foundered.co.uk/ to read an in-depth guide about the resort. While French holidays are typically expensive, you'll find that the charming chalets and delectable cuisine more than make up for it. If you want to be sure that there will be snow where you're going, another great French ski resort recommended by experts is Tignes, which is open for nine months a year. (image by mathomas81).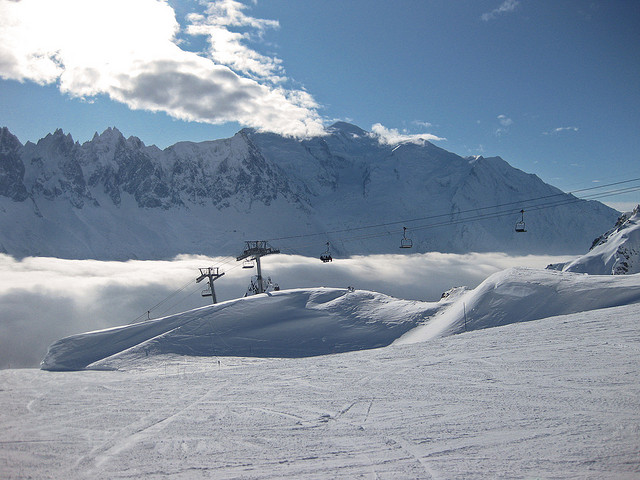 Italy
When you're looking for a fashionable ski holiday, head to the high slopes of Italy. For a budget-friendly ski vacation with the best holiday deals, you may want to go to Livigno. The village has a high altitude and is remotely located – and best of all, duty free. There are serviced apartments available at the four skiing hamlets here where you can stay at for a wonderful low cost holiday.
Switzerland
Peaceful, serene and with plenty of locally made chocolate available, the Swiss slopes continue to be the destination of choice for the family that loves to ski together. Home to the Matthorn, Zermatt is one of the most popular all-year ski resorts in the country. From long runs to high precipices, there is something for both new and seasoned skiers at Zermatt. You can choose to ski from one country to the other and even ski on off-piste terrain. Enjoy the view as the ski lift takes you up the beautiful mountain range and have an exciting holiday with your family.
As with any adventure sport, skiing has seen its fair share of mishaps. But you can prevent any accidents from ruining your holiday by following a few safety guidelines:
Make sure you're insured with winter sports travel inAsurance so that a tumble does not necessarily mean a hole in your pocket.
Take ski lessons from a professional instructor or ski school.
Apply sunscreen before you set out as it can get pretty sunny on the slopes.
Have a safe and happy ski holiday!
_____________________________________________________
Related post:5 Unusual Holiday Destinations for 2014
Feature image by Trysil