It is yet another holiday season. Winter brings with it wonder; you think of skiing, snowboarding, ski mountaineering, hiking, trekking name them. And there is no better way to do this than in a family holiday. A family ski holiday means all bonding time. Creating precious memories with loved ones; laughing and enjoying life while you are all active—skiing! If there is a place that has a skiing culture of sorts, then it's got to be the Alps. With amazing ski areas that offer open lifts and expand to hundreds of meters of lanes, the Alps surely is the it family holidays destination. All you need to do is check in with the weather man and head on to your best ski slope. Perhaps, listed here is a ski slope that your family will find exciting.
EspaceKilly- Savoie Alps
"Le plus bel espace de ski du monde" (the most beautiful skiing area of the world) is the oldest in the region. A family holiday at EspaceKilly is a treasure on its own. By the way, Killy is the name of an Olympic winner of Grenoble (1968)—this is how legendary this ski area is! It rests on three mountains and two valleys and encompasses 150 slopes in a total length of over 300 kilometers. It suites all members of the family: beginners to veterans, with side slopes for younger people. It is definitely the place for all family holidays.(Image by fallenidol)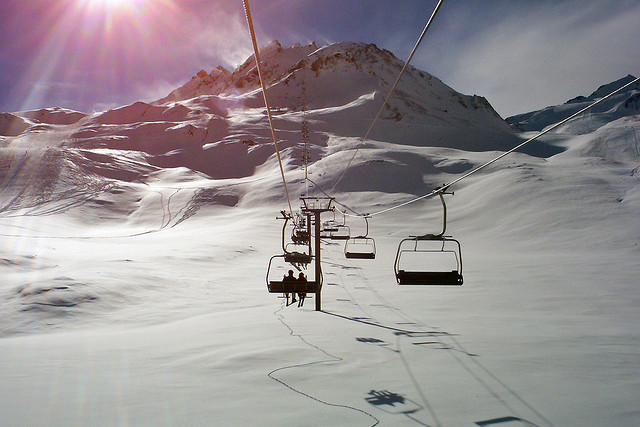 Grand Chamonix
Chamonix valley (3300m-1235m) sprawls over 1800 hectares of ski area. The slopes are consistently steep and difficult with near impossible descents. This aspect attracts most of the skiers and drivers. It still does offer wide slopes for beginners which also work as well for hard skiers. This means everyone in the family gets to enjoy it.
Paradiski- Tarentaise Valley
Family skiing in the Alps is concentrated in the Paradiski. Having three resorts (Les Arcs, Peisey-Vallandry and La Plagne) all linked by the Vanoise Express, skiing at Paradiski goes uninterrupted. 160 lifts in 425 km of pistes. Beginners run in 152 (green/blue), intermediates in 79 red and 22 black (expert) runs.
Les TroisVallèes
This is a spectacular ski area and resort located at Savoie. Its lift system is family friendly, with a total of 183 lifts- 3 cable cars, 37 gondolas, 69 chair lifts and 74 surface lifts. With a similar 183 easy runs, a family holiday never gets better.
Grand Domaine
The Grand Domaine tells a whole new story of the French Alps. Though built in the seventies, the touch of modernity and grandeur in this Alps skiing village is what gives it glory. A simple family holiday with quality skiing is what Grand Domaine promises.
Via Lattea-Sestriere
This is Italy's oldest resort at the French-Italian border at Claviere/Montgenèvre. Its name Via Lattea means Milky Way. The lowest lift is at 1350m and the highest, at Mont Motta in Sestriere, ski area is at 2800m. It is a good family ski area that gives a wide range of options. A 6 day lift pass on the Italian side actually translates into a free two days elsewhere in Italian ViaLatttea.
From Savoie, France to Chamonix all the way to Italy, the Alps always rejuvenate. A family holiday in one of these ski areas shall definitely be worth every dime spent. A sound decision on what you really want in a ski resort is very important. That family vacation could be the one you will always treasure.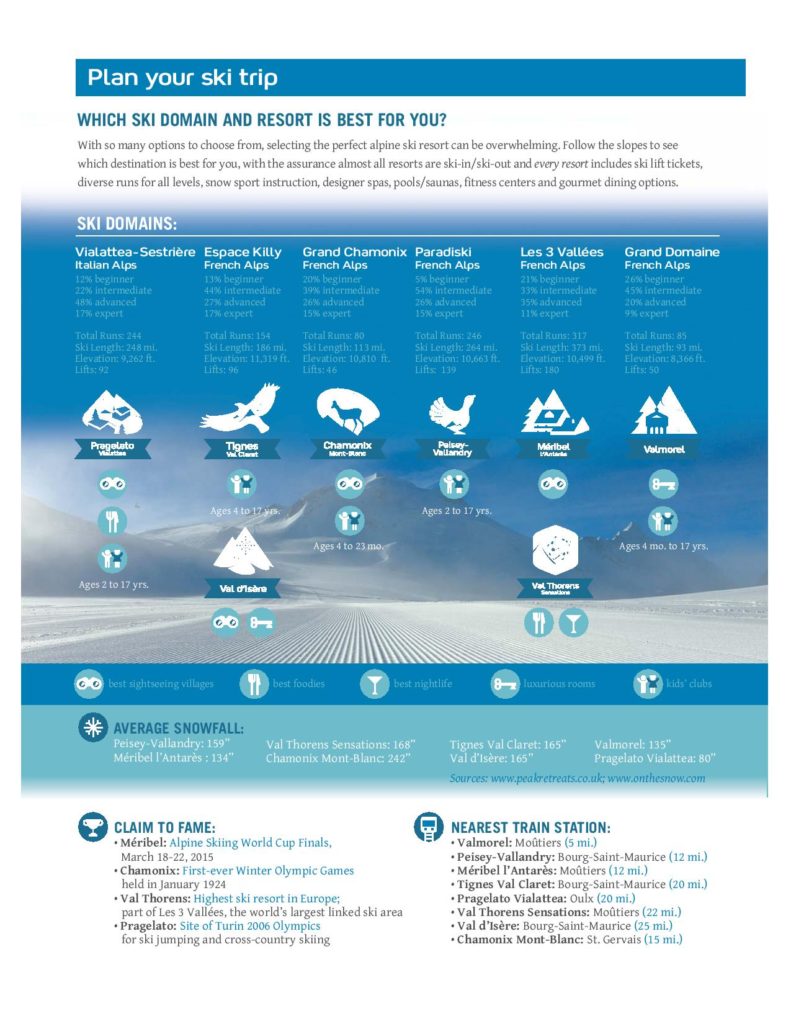 _____________________________________________________
Related post : Explore Few Fantastic Ski Holidays in Europe
Feature image by Butculescu Claudiu