Dubai, a heaven for the travelers around the world, offers spectacular choices of hotels. Either leisure or a business trip, one can pick the right choice which suits their own preferences. Planning a suitable accommodation is vital for achieving maximum travelling gains. Therefore, a sense of awareness is needed while booking your hotel in Dubai. Once you've found the perfect place to stay, you can start planning your trip; read this article to decide what places to visit in dubai!
Here are a few tips while making your hotel reservation in Dubai.
Research and Review
Start your hotel reservation process by carrying out a decent amount of research about the different hotels in Dubai, the prices and categories, comparing the choices available in your budget and the facilities being offered.
You can search a wide variety of hotels on connect.ae and check out the reviews written by the people about your chosen hotel in Dubai.
Steal the Seasonal Bookings
Having known for its expensive hotels, Dubai offers the best deals for the budget travelers in the months of summer. You can even find hotel promotional codes to make your stay cheaper! Planning has to be done for discount offerings during the festive months of Ramadan and other festive seasons like Eid. Travelers can have a divine experience of Muslim festivals during these months.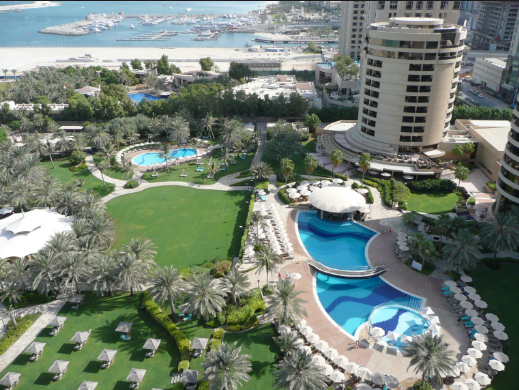 Location is the key
Like any other destination, choosing the best location is the key. If you are a deep pocket traveler and are most stunned by sea views, plan your stay at amazing hotels along the Jumeirah Beach in Dubai. However, budget travelers can choose inland view hotel rooms which are cheaper.
Selection of hotel requires a clear understanding of where you need to be located while in Dubai. Locating in Deira and Bur, Dubai would allow you to get the luxuries without spending enormously.
The Regulations
Despite having multi-cultural environment, the fact that Dubai is an Islamic state, puts in place some regulations that are different from western countries. By law, many hotels in Dubai will not allow an unmarried couple to share a room. Proper research needs to be conducted before making reservation in your selected hotel.
Confirming your Bookings
No stay is confirmed at your hotel until you have received a confirmation email or have directly been called by the hotel after making your reservation. Assure that you have been acknowledged by the hotel for your bookings.
Beware of Hidden Charges
Leisure or a business trip, the facilities offered by the hotels help you in turning your trip into a memorable one. Like other parts of the world, most of the facilities provided by the hotels in Dubai aren't free of cost. While checking-in, make sure to inquire the hotel staff about the facilities being offered free of cost.
Dubai offers a variety of choices with unlimited activities, suiting every pocket. By using these steps, thorough research and proper planning you can save both money and time during your trip.
_____________________________________________________
Related post: 5 Things to Consider When Traveling to Dubai
Images credit (under CCL) by order: feature, Hotel Dubai