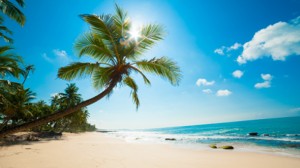 One of the finest Canary Islands, Lanzarote has excellent beaches and surf and pretty much year round sunshine. But what to do when you get tired of sun-worshiping? Thankfully when visiting Lanzarote there is a massive choice of alternative things to do on this island in the sun so slap on the sunscreen and get ready to get exploring!
Waverider Lanzarote. So you've read all your books and you're plenty tanned but what you want now is some adrenalin? Get to Waverider and crash through the waves at the head of this 12 seater rib. Choose from a simple 25 minute blast through the waves or take a little longer to explore the coast by boat, go snorkelling and maybe even meet some dolphins… €29 per person for the Ocean Blast experience, or €39 adult and €25 child for the Coastal Explorer option.
Jameos Del Agua. This network of interconnected caves with a beautiful pool and entertainment options is a great way to switch up from the beach without getting too active… Wander through ancient volcanic passages and tunnels, go crab spotting and cool down before retiring to the bar. A good option if you have kids. €9 entry for adults.
Snorkelling at Arrieta or Playa del Carmen. Warm seas and plentiful sealife make Lanzarote a great place to explore the underwater world. Go and buy or rent a good quality snorkel set and splash around chasing angel fish, cuttlefish and even the odd sea horse! An inexpensive and fascinating way to pass a lot of time on holiday…
Diving. If you're feeling a little more adventurous then you can go and dive amongst wrecks and spot sharks and rays. A single dive with all the gear is €28 from divelanzarote.com – other packages available. It is cheaper if you already have your dive certificate too.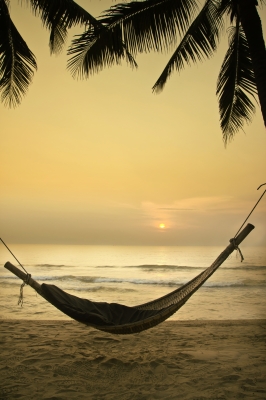 Go trekking! There are plenty of companies who can take you across the stunning interior of this beautiful volcanic island – or you can grab a map and some good boots and do it yourself! With a guide though you get the insider knowledge, best routes and often some food and drink as part of the package. There are many different companies running different tours so shop around.
Quad Adventure Tours. So you want to see the scenery in style? Go on one of these Quad tours around the interior. Expect to pay €70 to drive and €25 to be a passenger for the full 4 ½ – 5 hr tour from mantadivinglanzarote.com. A cheaper 2 hour option is available too.
Camel Trekking. OK, so quads aren't your thing and you don't feel like walking? Well, see Lanzarote's moonlike interior from the back of a camel! A great way to get the kids interested in seeing more than the beach/pool. It costs €12 per camel so if you get two people on thats €6 each… A bargain!
Surf! Always wanted to learn how to hang ten and talk about catching the gnarliest wave? Well, Lanzarote offers some world-class surfing conditions as well as world-class surfing schools. There are plenty to choose from on the island and they all include wetsuit, board and tuition for beginners. Or if you know what you're doing already you can just hire a board. A single day will be around €45- 50 or a full 5 day week will be around the €240-250 mark. A board for the day will be between €9 – 15.
Visit a Vineyard. For such a small island Lanzarote has some excellent vineyards. You can either take an organised tour (probably best if you plan to sample the wares!) or turn up yourself The wines are excellent as is the hospitality. Take a look at lanzaroteinformation.com for a full list of vineyards and map.
Visit nearby La Graciosa. If you want a little excursion then the nearby island of La Graciosa is a welcome break from the resorts of Lanzaote. Sandy beaches, a rural and idyllic lifestyle and some un-spoilt scenery make a trip to La Graciosa a great day trip option, although you can stay on the island to if you prefer. €20 return for adult, €11 for a child.