New Caledonia is a popular holiday destination for Australians and New Zealanders. So what is it about this country that makes it such a magnet? Here are five of the key reasons that you should start planning your trip to New Caledonia.
1. The Barrier Reef
The New Caledonia Barrier Reef is one of nature's true wonders. It is the second longest coral reef behind the Great Barrier Reef, and just as spectacular in every way. The reef surrounds the largest island in New Caledonia, Grande Terre, and it stretches for 930 miles. It was named a UNESCO World Heritage Site in 2008.
The barrier reef encloses a lagoon, which is itself a spectacular natural wonder. At just under 9,300 square miles in size, it is one of the largest lagoons to be found anywhere in the world. Not only is it stunning to look upon, but it is also the base for many exciting water sports for anyone who is hoping to get active when visiting the region.
2. Flora & Fauna
The flora and fauna of New Caledonia is particularly impressive. The first place to visit to see nature's creatures in all their beauty is the aforementioned barrier reef, where the vast array of colourful coral and fish are truly breathtaking. Get yourself a snorkel and float above the waves and you will be able to spend hours enjoying the spectacle beneath you. Alternatively, hire yourself some diving gear and head deep down into the depths to get up close to the creatures that inhabit this magical underwater kingdom.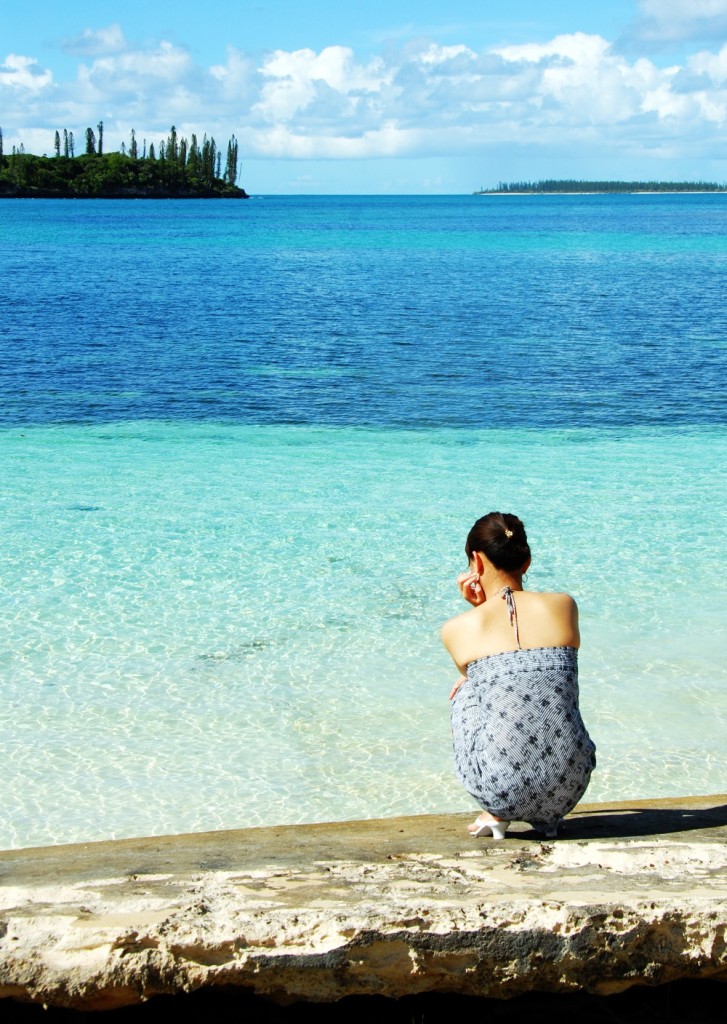 There are over 3,000 species of native animals and birds in New Caledonia, and about 80 percent of the flora on the island is endemic. All in all, it's a paradise for nature lovers.
3. The Food
Eating well is one of the delights of a truly satisfying holiday, and you will be spoiled for choice during your time in New Caledonia. You will find hundreds of top restaurants in the capital, Nouméa, as well as the other towns. Fresh fish, shrimp, crab and lobster are the basis of many delicious meals, and you will also find coconut, papaya and passion fruit in abundance. Rice, vegetables and fruit make up other staples of the diet.
Although there is endless variety found in the best restaurants – often with a strong French influence – make sure you try some of the more traditional dishes. Try Bougna, for example, a traditional casserole made from meat and root vegetables, cooked in a banana leaf. Other local specialities include mangrove oysters and, for the more adventurous, Civet de Roussette – bat stew.
4. It's a Paradise
Quite simply, New Caledonia is a paradise destination It is one of the most popular cruise destinations on CruiseSaleFinder.com.au. Secluded beaches and islands, beautiful clear water, pleasant temperatures year round, cooled by gentle winds that prevent it from becoming too hot – what is there not to like?
At the same time, despite is credentials for being a paradise on Earth, there are still not too many tourists fighting for space on the beach, so you can enjoy it all, including the interesting local culture and natural highlights, without having to worry about feeling crowded.
5. It's Easy to Reach
As well as all of the excellent reasons to visit New Caledonia for your holiday, there is one more that makes it especially appealing: it is easy to reach. If you are travelling from Australia, you will find it very easy to get to. A flight from Sydney to Nouméa will only take about two-and-a-half hours, and it's even less from Brisbane.
As well as the short flight time, you will also not have to worry about jet lag. The time zone in New Caledonia is GMT +11 hours, so you can get on with enjoying your holiday as soon as you arrive.
Do You Need Any More Reasons to Visit?
New Caledonia is a fantastic destination for a trip. But as if the above reasons were not enough to convince you to book your holiday, you will also find that there is plenty to do here to keep you busy. Whether it is lying on a beach, swimming in the warm ocean, enjoying the excellent nightlife, soaking up the French culture or enjoying top attractions like the Isle of Pines, you'll never find yourself running out of things to see and do.

Ryan Posa is the General Manager of Cruise Republic and he is passionate about travel. He has enjoyed visiting beautiful places across the globe, from Alaska to New Zealand and more. Get more from Ryan on Twitter.