Traveling alone might not be every person's first thought when planning a trip, but it's worth considering. Solo traveling can be an enriching experience that lasts a lifetime. Whether you find a new place to live or stumble upon some lifelong friends, solo travel can lead to incredible adventures you'll never forget.
But where should you go when planning the basics of your trip? Here are 10 of the best places around the United States and globe.
Traveling Solo in the United States
Asheville, North Carolina
Having come into prominence in recent years, becoming one of America's hippest cities, this city has a lot to offer to the solo traveler. Placed in the Blue Ridge Mountains and known as the "Land of the Sky," Asheville has unlimited outdoor adventures to explore, from biking to hiking, fishing to canoeing. Yet the city is more than outdoor adventurism: Numerous art galleries, cooperative shops, local coffee roasters, and lauded breweries provide any solo traveler with an endless number of things to explore and do.
New York City
New York City has one of the richest cultural landscapes in the United States, with people from all walks of life flocking to the city for work, social exploration, and more. Its endless subway system and abundance of car-sharing options make it easy to maneuver around, allowing you to go to the MET in the morning and then the Bronx Zoo in the afternoon.
While the city is great for travelers, it can still pose some safety hazards. It's in your best interest to carry one or two innocuous non-lethal weapons while exploring the vast culture of the city-especially at night.
San Diego, California
Considered to have one of the best climates in the world, San Diego has much to offer to many different types of travelers. Whether you want to visit the seals in La Jolla, go surfing up in Encinitas, wander around Coronado, or enjoy some amazing cocktails and food in the Gaslamp Quarter, San Diego has whatever you need. The San Diego Zoo is a favored spot for visitors, and Sunset Cliffs National Park makes for the best sunset views.
Portland, Oregon
One of America's most free-wheeling cities, there's a reason Portland touts the motto "Keep Portland Weird." Portland has hundreds of activities to offer to visitors, whether grabbing donuts at Voodoo Doughnuts, finding unusual art at the Portland Saturday Market, picking up some used books at Powell's Books, or enjoying a beer-or many-at the city's numerous craft breweries.
The state's second-most-dangerous city, anyone traveling to Portland by themselves should consider carrying a personal safety device while wandering around the streets. A canister of pepper spray can be enough to keep you safe whether walking at night or taking the city's MAX Light Rail.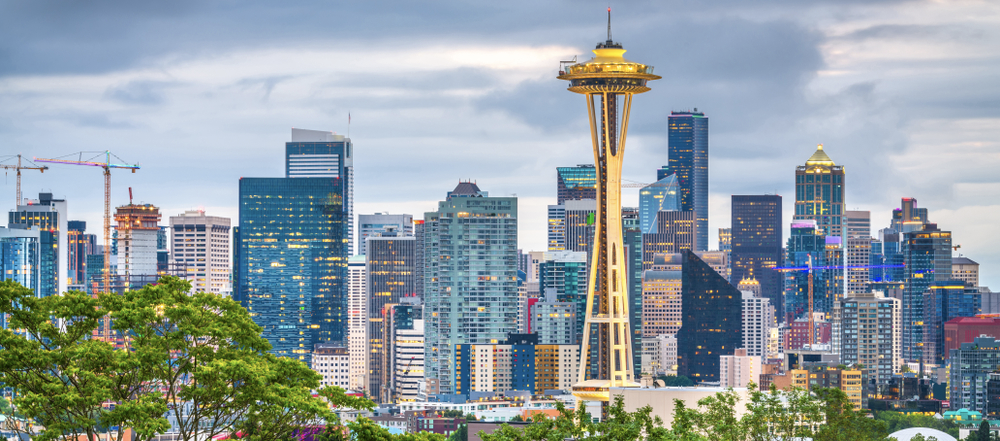 Seattle, Washington
The Pacific Northwest's gem, Seattle is the home of many wonderful things: fresh seafood, 90s Grunge music, and the birth of the modern popularity of high-end coffee. The Link Light Rail makes it easy to get from the airport to downtown, and the city's bus system is stellar, allowing you to seamlessly travel from The Space Needle to Pike Place Market to Fremont with ease.
The natural elements seen in and out of the city are incredible, too, allowing for easy trail runs and hikes to be taken in no time. The city has had some recent safety issues, so it's a smart idea to carry a non-lethal weapon like pepper spray or an expandable stun baton to keep yourself protected throughout the entire city.
Santa Fe, New Mexico
With clear skies, sunshine, and southwest culture and cuisine, Santa Fe is an arts and outdoors mecca. Home of Outside Magazine, the area surrounding Santa Fe is beautiful, including hikes to Thompson and Lake Peak just west of the city. Moreover, the city has many iconic art museums to see, including the famed Canyon Road's Georgia O'Keeffe Museum. Consider taking some time downtown, enjoying a cup of coffee or a beer while relaxing out in the sun.
Traveling Solo Abroad
Iceland
Some say it's like visiting another planet altogether. A delightfully quaint country full of beautiful villages, Iceland has just as much to offer outdoorsy people, from fjords to glaciers and from volcanoes to black sand beaches. It's been ranked as the safest country in the world multiple times, so your worries as a solo traveler will be low. However, there's never anything wrong with carrying a personal safety device on you, especially if you'll be driving around the country in your camper rental or mini van – camping in various spots!
Cayman Islands
Known for its incredible cuisine and relaxing views, the Cayman Islands are an affordable vacation spot for anyone looking to get some time out on the beach. Getting around is easy, too, allowing you to easily move about the island while enjoying everything it has to offer, whether you're looking to relax by the beach with a drink in the hand, enjoy Caribbean-style food, or go scuba diving with a group of newfound friends.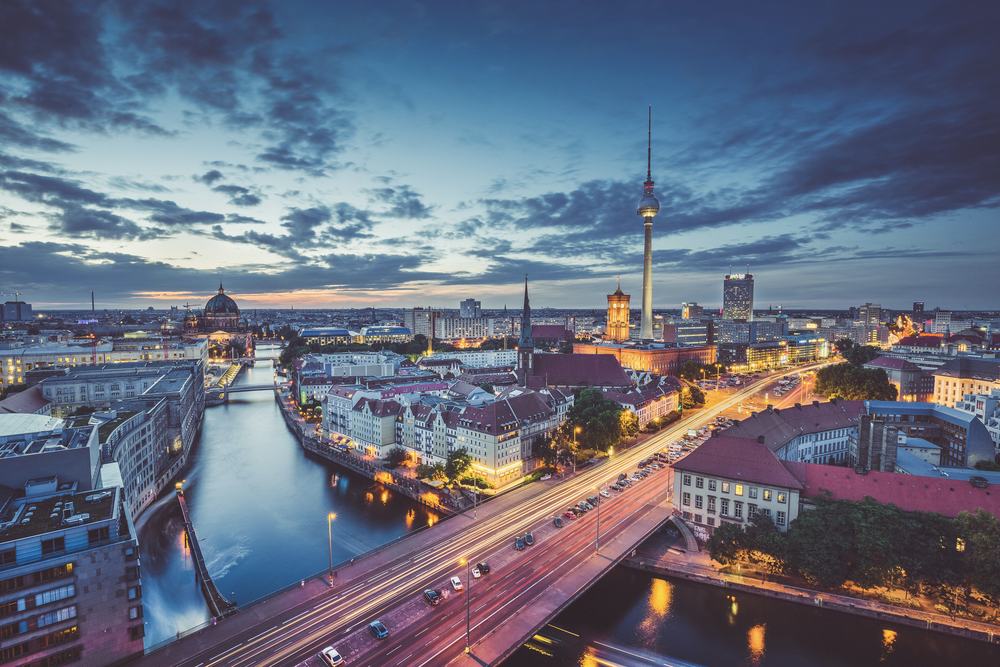 Germany
One of the safest countries in Europe, Germany is an incredible country for solo travel. Whether you're interested in visiting the incredible art museums in Berlin, exploring the villages alongside the Rhine River, or hoping to enjoy some Oktoberfest festivities, Germany has exploratory fun for any traveler. Further, the rich and sometimes troublesome history of the country can make for interesting experiences and conversations along the way.
Thankfully, most Germans speak English, so you should feel comfortable maneuvering through the country without many issues.
Slovenia
You might not expect it, but Slovenia is an incredible country to visit when in Europe. Ljubljana, Slovenia's capital, is particularly popular among tourists for numerous reasons: The historic center of the city, which contains the Ljubljana Castle, makes for great sightseeing and historical consumption; see the Dragon and Triple bridges while taking a cruise down the well-traveled Ljubljanica River; visit Tivoli Park and see the ruins from a long-gone Roman city.
The nature outside of the city is just as spectacular, too, offering great hiking and sightseeing along the way.
Go It Alone
Traveling solo doesn't have to be lonely, and it doesn't have to mean traveling unprotected, either. Take the necessary precautions and enjoy your travels without second-guessing yourself along the way.