The classic road trip. It's said that we should all take a long, getaway drive at some point in our lives, to take some time for ourselves and see something new. Whether it takes an hour or four the UK has plenty to offer and do en route to your final destination.
The right vehicle for such a trip is of great importance, you could even make looking for a new one part of a road trip itself. For example, you can find Mitsubishis in Stockton, then carry on for an hour and a half and end up in the tranquil scenes of the Lake District.
So get the car serviced, stock it with snacks, fill up on petrol and get going!
Scotland: Glencoe to Fort William
You'll experience stunning scenery and breath-taking views on a road trip through Glencoe to Fort William, in Scotland. If you're travelling with a large group of friends, Scotland has plenty of accommodation for large groups. Alternatively, if you're traveling alone, camping or staying in hotels might be a better option.
Start your trip in Glencoe and before your drive, take advantage of its tranquil landscape for a spot of hiking, mountain biking, kayaking, fishing and even golf. Once you're finished hop on the A52 for a stunning journey down to Fort William, which should take you around 30 minutes. You may even decide you want to go cycling along this route instead, it has some incredible breath-taking views. We would highly recommend you do your research before setting off cycling as it can be incredibly dangerous cycling along a road! (Image by emmeliney)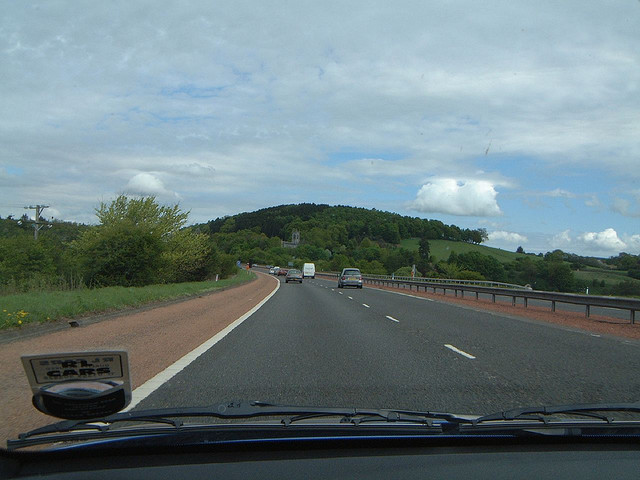 North: Stockton-On-Tee to Lake District
We were serious about incorporating practical visits into your road trip and a great place to start really is Stockton-On-Tees. The quaint market town has lots to offer and is only an hour and half away from the beautiful Lake District.
Pay a visit to the Salthome Wildlife Reserve or enjoy a trip on the Teesside Princess River Cruise, before hopping on the A66 and enjoying a beautiful route through the countryside for your drive to the Lake District.
North East: Norfolk Coast, Great Yarmouth to Hunstanton
If the smell of salt in the air and a cool sea breeze are your idea of heaven then a drive along the Norfolk Coast is the perfect trip for you.
Starting in Great Yarmouth, a popular seaside destination for people up and down the country, and ending in Hunstanton, a smaller coastal town boasting amusement parks and some of the best fish and chip restaurants you can find, the trip should take you an hour and 45 minutes if you don't make any stops along the way.(Image by Ken Lund)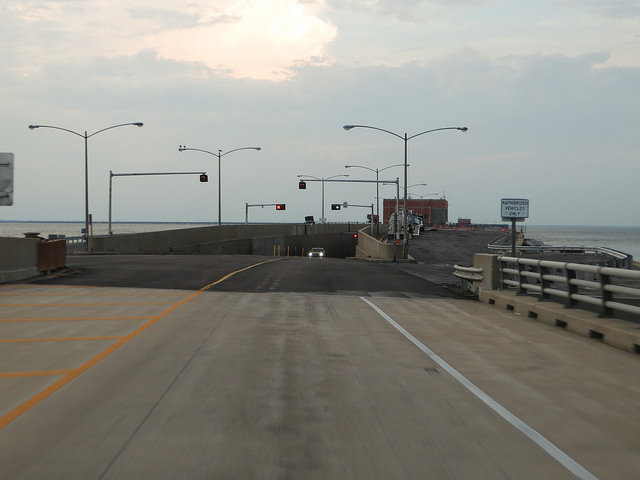 North West: Snake pass
For those who enjoy an adrenaline fuelled drive or ride, complemented by winding roads and steep hills, a trip through Snake Pass might be just the thing. Located between Manchester and Sheffield (both great start and finish locations) Snake Pass started as a toll road between the two cities but a safer and easier alternative was created.
The name actually comes from the Snake Pass inn, not because of the way the road winds and coils, which is located on the road and is also a great place to stop for a rest, or overnight stay.
Central to Southeast: London to Brighton
Taking just an hour and a half you can escape the hustle and bustle of the capital and reach the sunny, coastal city of Brighton, driving on the A23, South. Once out of London the roads are fast and relatively scenic. This road trip is should be saved for summer though. Summer road trip time… the time you pray that your car doesn't breakdown. Although cars that have broken down will more likely be on a cantilever cars rack than on the road.
South Central: Cotswolds
Featuring Bibury, a village once described by William Morris as the 'most beautiful village in the world', you should have a good idea of what to expect on a visit to the Cotswolds.
Quaint villages, located along winding roads and in secluded valleys, are just waiting to be explored, as well as magnificent views, when you reach the tops of the hills and peaks in the area.(image by GreatGreyhounds)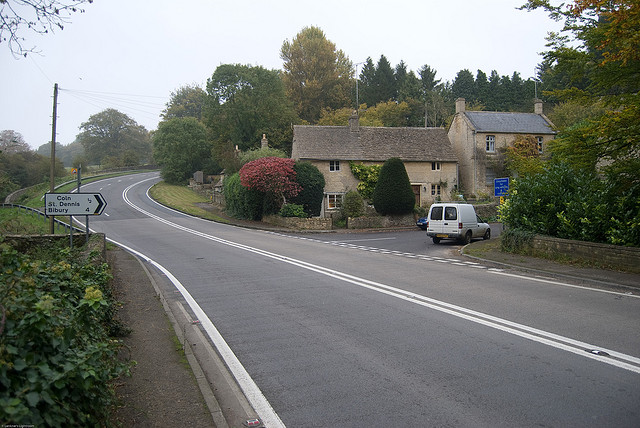 South West: Atlantic Highway
Take the scenic route from Bridgewater to Newquay and jump on the A39 Atlantic Highway. Enjoy some of the UK's most dramatic coastline views over 165 miles and stop off for a quick drink in a couple of the charming villages along the route or plan a visit to one of the many beaches along the way.
Wales: Welsh coastline
The Welsh coastline is one of the most breath-taking to drive along. The A493 clings to the jagged coastline and promises stunning scenery along the way as you travel alongside valleys and have the opportunity to stop off at the small fishing towns, such as Aberdyfi and take a detour to the Cregennan lakes near Snowdonia. It's an opportunity to stop, look around you and take a deep breath.
Isle of Man circuit
The road racing capital of the world is the perfect place to visit if driving is your favourite pass time, there are no speed limits on some of the roads and not a speed camera in sight on many. The island is of course the legendary location of the annual Tourist Trophy (TT) race, which attracts thousands of visitors every year, and the main reason why its roads are so fantastic to drive on.
Northern Ireland: Causeway Coastal route
Start your journey in Belfast and enjoy a route which takes you through stunning scenery and the opportunity to stop off in various picturesque villages. The route will take you to Giant's Causeway, one of Northern Ireland's most popular tourist attractions before continuing and ending in Londonderry.
So what are you waiting for? Choose one of the locations nearest to you and get driving!
_____________________________________________________
Related post : The American Dream: USA's Best Road Trips
Feature image by Jon Ridley