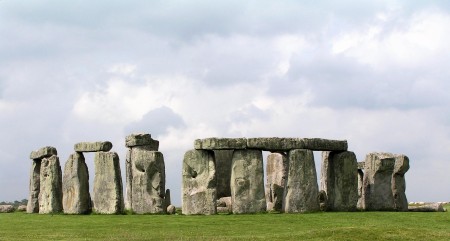 Nothing can well illustrate a country's history and rating in the eyes of the world than its heritage sites. These are conservation products that promote a country's tourism with little effort. Apparently, the unique historical and cultural sites around the world have attracted the interest and recognition by UNESCO. Better known as UNESCO world heritage sites, these monuments hold value for visitors who travel seeking unique cultural experiences.
Stonehenge
This is the most popular site in Britain. For a long time, how Stonehenge was constructed remained a total mystery. A good number of people attributed this enigmatic architectural product to magic. Following recent studies however, the architectural wisdom behind Stonehenge were discovered and understood. But in spite of these factual revelations, many pagans still attach mystical significance to Stonehenge's location.
Angkor Wat – Siam Reap – Cambodia 
Constructed between 1130 and 1150 AD, Angkor Wat has a huge temple pyramid that covers an area measuring about 5000feet. It is surrounded by a moat, 600 ft wide. It boasts a magnificent array of temples built by Kings in succession. Evidently each King attempted to out – do their predecessor. The walls are done with carvings of god Vishnu and many other scenes from Hindu mythology. It is one of the largest and impressive sites in Southeast Asia.
Petra is not just a building structure but a whole ancient town, still in good condition. Most of the structures are carved from mountain wall faces. The architects never used external stone in their work. They skillfully curved structural shapes from huge pieces of stone. This is an architectural wonder in its own class.
Jerusalem
As a centerpiece of religious civilization, Jerusalem ranks among the most highly contested cities. Its holy and archeological sites have been a perennial source of conflict between Christians, Muslims and Jews. This is where Jesus rose to heaven. It is also where the prophet Muhammad was buried.
The Grand Canyon
The Grand Canyon is a proper demonstration of Mother Nature's amazing power. This canyon stretches beyond 277 miles and goes close to a mile deep. It is estimated that the Colorado River started its carvings on the Grand Canyon approximately 17 million years ago.
Palmyra – Syria
This is a site of an old Syrian city. Palmyran history dates back to the era of King Solomon, the Greek, Roman and Islamic rule. It was situated at the center of an oasis making it a significant hub for desert commuters.
Malacca
Also known as 'the historic state', Malacca is the 3rd least Malaysian state. It comes after Perlis and Penang. Melaka (as is known in Malay) is situated in the southern area of the Malay Peninsula close to the Straits of Malacca. It is only two hours away (by car) from the robust Kuala Lumping city. This historical point was declared a UNESCO world Heritage site in July of 2008. A medium sized town, Malacca boasts such a diverse history. It is full of culture and passionate people. In fact it hosts the oldest Buddhist temple, Mosque and Catholic Church in the whole of Malaysia. Interestingly all these religious structures are just blocks away from each other.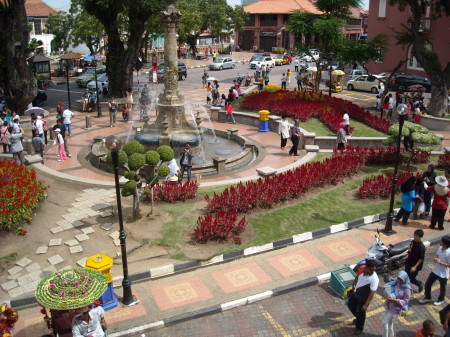 China Town Area
• Along the peaceful streets of China town, you will walk into the Cheng Hoon Teng temple. This is the earliest Chinese Buddhist temple done in a beautiful and intricate way. It is amazing how the people of Malacca have preserved and taken care of their oldest temple.
• Down Chinatown streets you will also meet the famous Dutch or Red square. This is the epitome of the Dutch heritage in Malaysia and the structures surrounding it elegantly display the fundamental elements of Dutch architecture. This is where you will find the red pinkish Christ Church made purely using Pink laterite brocks from Holland.
• A little distance away are the ruins of Port De Santiago – A Famosa-(small gate house). This beautiful building is what remains of the Portuguese fortress built back in 1511. It was meant to ward of aggression from the Dutch and Malacca Sultanate.
The Giza Necropolis
The Giza Necropolis, otherwise called the Great Pyramids (Pyramids of Giza), stand tall among the world's most famed sites. Pyramids are a showcase of Egypt's ancient supremacy. They are found near Cairo, just five miles from the Nile River. The lofty Great Sphinx and these pyramids overlook their visitors with awesome grace. Pyramids have a place among the Seven Wonders of the World.
The Vatican City – Rome 
With a population of just 800 people, the Vatican City is the tiniest independent state. It runs its affairs independent from the Italian government. The Vatican gardens stretch almost half the property donning the state with a divinely lush outlook. Its walls are decorated with a blend of history and famous art.
The Taj Mahal 
The construction of Taj Mahal in India took a total of 22 years from 1631 to 1653. It was built by Shah Jahan in honor and dedication to Mumtaz Mahal his wife. It is located in Agra – Uttar Pradesh in India. Designed by Ustad Ahmad Lahauri, the Taj mahal cost 32 crore rupees and engaged more than 20,000 workers. Currently, the site enjoys a position among the 7 Wonders of the World. The place is open daily from sunrise to sunset except on Fridays. Foreign tourists usually pay Rs 750. Citizens of BIMSTEC and SAARC pay Rs 510. Domestic Indian visitors are asked for Rs 20. Children below the age of 15 don't pay for entry. Traveling in India is surly a great adventure.