Nicaragua is one of the best destinations in Central America. Its natural landscapes and rugged beauty are just some of the things that attract tourists. Even in spite of the influx in tourist arrivals, it is less dense compared to other countries in the region. If you are planning to visit anytime soon, keep on reading and we'll let you know some of the places that should be included in your itinerary. 
Managua
The cosmopolitan vibe of this city can be chaotic, but such is part of its charm. There are many people who skip the capital city of Nicaragua because they think that there is nothing to do here. Nonetheless, it can be exciting. Street art is present almost everywhere. If you want a more relaxing time, you might want to consider heading to Chocoyero-El Brujo nature reserve. El Trapiche hot springs and Pochomil Beach will also be worth seeing.
Granada
Dubbed as the Paris of Central America, this is one of the historic cities that should not be missed during your holiday in Nicaragua. It was built by Spanish conquerors in the 1500s. It is situated on the foot of a volcano, which makes it more interesting. Walking along its streets will take you back in time and will make you familiar with its rich history and culture. From colonial churches to unique shops, seeing Granada will surely be a visual treat.
Leon
Recognised as the second largest city in the country, it also has plenty of attractions and activities that will make your trip to Nicaragua more memorable. Historic colonial churches are abundant in Leon. Streetscapes and fabulous art are found almost everywhere. It is famed for its architectural grandeur. As the sun sets, the city becomes more energetic and can be one of the best destinations for nightlife. It has also been home of some of the best poets in the country, which is why it is often asserted to be romantic.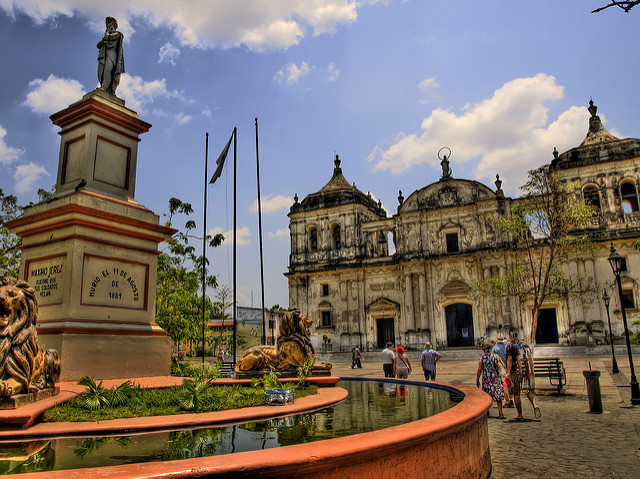 Masaya
Easily accessible from Managua and Granada, this is a popular destination for those who love to shop. Known as a market town, it is a good place to shop for arts and crafts. If you are looking for unique souvenirs, this is where you will most probably be able to find them. Aside from its markets, another attraction that will be worth seeing is Parque Nacional Volcan Masaya, which is considered as one of the best places for volcano viewing. You should also see Pueblos Blancos. Its lakeside setting will make it easy to fall in love with the place.
San Juan Del Sur
If you love sun, sea, and sand, this coastal town is definitely one of the places that you should visit. Its hillside setting adds up to its charm. Aside from being heaven for sun-worshippers, this is also a retreat for surfers. The beach may not be the best, but it offers the perfect blend of being unspoilt yet lively. It offers plenty of choices for drinking and eating, making it attract younger crowds.
_____________________________________________________
Related post: Luxurious Spa Treatments in Costa Rica That Mom Will Love
Images credit (under CCL) by order:   feature, Leon Nicaragua