The Maldives is truly a paradise on earth. You're are sure to have a wonderful time no matter which resort you choose. However, a bit of careful planning before you begin your journey will ensure that you choose your options wisely and enjoy a perfect holiday. Best known as the 'garland of islands' in the Indian Ocean, Maldives is most definitely one of the most exotic places you can be in, across the globe.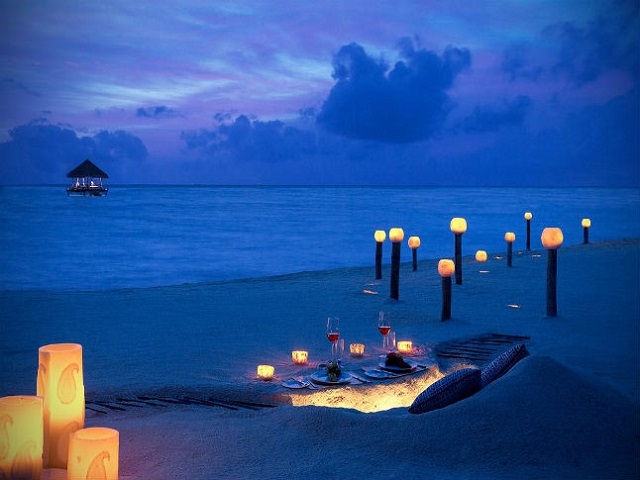 The Best Time to Visit
If you are hoping to bask in the glory of sun then the ideal time to visit Maldives would be December to April. The period from November to April is loved by everyone as the ocean is clearer making the aquatic flora and fauna more evident. The months between May and November are usually warm with hovering clouds, while June to September witness the biggest swells. So, if you intend to indulge in surfing, snorkeling, and adventure sports, this would be the best time to visit Maldives.
Choosing Your Resort
Most Maldivian resorts are located on their individual islands. They vary in sizes ranging from about 2.5km to just 150m across. This implies that the facilities you choose on the resort, which include bars, restaurants, entertainment, and other facilities, are the only ones you will have access to during your holidays in Maldives. You must obviously consider the cost initially while checking out options for accommodations as Maldives has hotels and resorts for almost every budget, including the unlimited ones. However, you must also consider several other factors including the type of accommodation, facilities provided, and the distance from the airport.
Type of Accommodation – Most resorts offer different types of accommodations at different prices. The resort islands vary largely in terms of size as well as the number of rooms they provide, however a smaller island does not necessarily mean less number of rooms. Check the brochure to decide the room type or check out the resort's website for tariff and picture gallery.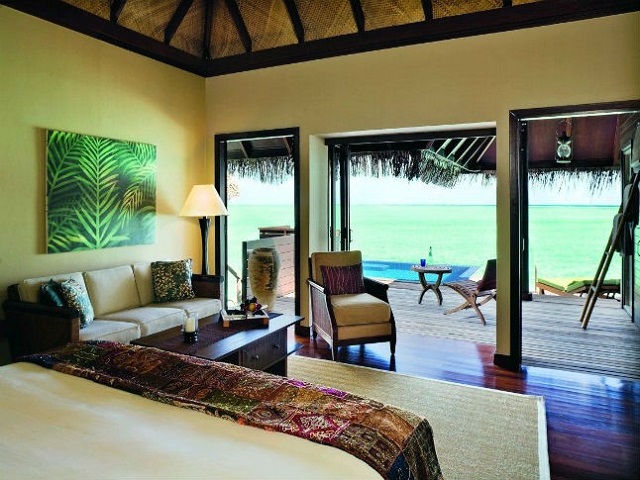 The only difference between these Maldives hotels would be the location. They could either be set on an island, near the beach or it could be an over-the-water or a sea view resort like Taj Exotica Resort and Spa. Many sea view resorts offer water villas on stilts over the sea. They do not necessarily step down into the water which implies that you need to walk out of the villa/resort to the beach to enjoy water rides or a swim.
Facilities – Remember, once you stick to a resort island, you would not be able to go elsewhere for adventure activities, entertainments or for quick meals. It is, therefore, important for you to choose the resort with facilities you want. Most of the islands have only one or two restaurants, therefore if you're fussy about your diet, make sure you choose a resort that offers you multiple options as far as the food menu is concerned. Some hotels in Maldives offers additional facilities such as gyms, tennis courts, spa, and dive centers, as well as some watersports activities including windsurfing and kayaking. Again, it's important that you check their website or the brochure to find out what is inclusive and what you'll have to pay extra for. One of the hotels in Maldives is Vivanta by Taj – Coral Reef which provides you luxury accommodation options along with all the facilities.
Distance from Male – The resorts that are situated close to Male will have shorter transfer times, however there is a possibility that these resorts will be the most crowded ones due to their proximity to the airport. As far as possible, use a map to locate the resort island, for the ones that are a bit far off would be quieter and less crowded.
Holiday Highlights
Scuba Diving – Almost every resort in Maldives offers scuba diving facilities. Check out the best diving options in Kaafu Atoll and Ari Atoll. Each of the resorts arrange special classes that train tourists for underwater activities and features many of the activities that you would find at the Philippines dive resort! So, be sure to make the most of it.
Snorkeling – This garland of island amidst the Indian Ocean sure raises the adventure quotient, and what better way to keep up with it than snorkeling. Witnessing life underwater is sure going to be a thrilling experience, and something that you'll cherish for a lifetime.
Surfing – Surfing is gaining momentum slowly amongst tourists visiting Maldives. This adventure sport is highly popular in two major locations, North Male' Atolls and the Outer Atolls. Experience surfing at its best between the months of June to September when the monsoonal winds pull the swells slightly off shore. If you're an amateur surfer but want still to explore the full force of the waves, then you might want to first take surfing lessons in La Jolla, San Diego or somewhere closer to home to gain mastery over this fantastic water sport that is loved by many. You can then show off some surfer moves on your vacation for sure! Before you go surfing for the first time, it's recommended that you read up on some surfing tips beforehand. You can never be too safe!
Submarines – Maldives is the perfect destination to experience submarine rides that offer a fascinating underwater experience of the coral reefs and breathtaking life underwater.
Cruise Boats – With cruise boating, you can explore some of the many islands in Maldives. Not just that, many of these boats also take you to the best diving spots and fishing destinations around.
Now, isn't all this exciting? So, go ahead and have a wonderful Maldivian holiday!
_______________________________________________________________
Related post: Five Reasons to Head For The Beach
Images credit by order: Mac Qin, www.tajhotels.com