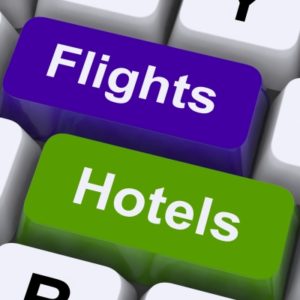 If you're planning to get the best value out of your travel, no matter if you already know you want to fly to durban, stay if your home country and visit the Best Restaurants Bexleyheath or you have no idea where you're going, you're going to need to do some research. If you want to get the lowdown on the cheapest fares, where's the best place to find budget hotels or where to get the best food in town, taking a look at the sites below will show you the way. The website you use may depend on what you want out of the holiday, and what age group you belong to, as these travel statistics for each age group indicate that each generation has different preferences for a vacation.
1. Lonelyplanet.com : The original backpackers guides are still the one's you will see in the hands of travelers the world over and their website is just as indispensable Covering pretty much every destination with their unrivaled knowledge, the site is a great way to get the low down on average costs, the best sights and most necessary information. There is a travelers phenomenon known as the lonely planet effect, which basically is that as soon as it's mentioned in 'the guide' it is swamped by tourists and loses a lot of original appeal.
The site also has an excellent forum where you can discuss individual countries, swap travel tips, handy phrases or even recipes.
2. Tripadvisor.com : Well known as a hotel reviews site, but it's much more than that. Tripadvisor offers reviews on sightseeing, restaurants – even travel tips for whole countries and regions. Those travelling with smartphones or tablets can download specific apps for offline guides for certain cities too.
There is a slight reputation for cronies reviewing hotels and restaurants to bump up their reviews but you can read between the lines easily enough and find enough information to make an informed choice.
3. Travelfish.org : Only covers South East Asia and Australia but has some excellent travel tips, budget hotel guides and general travel advice. There is an excellent forum too for discussing everything from where to party in Mue Ne, where to have a beer in Phnom Penh and what company to use to get from Bangkok to Koh Samui. Excellent for those planning their trip but invaluable in the field too.
4. Wikitravel.org : An ongoing work in progress, Wikitravel is to travel guides what Wikipedia is to facts. Don't let that put you off though as Wikitravel is an outstanding resource covering some of the most unlikely – and likely places. Anyone can update guides and some haven't been updated for a while, but for an overview it is excellent. There are maps, travel tips, restaurant and hotel recommendations, budget advice and more for all over the world. Literally from Tokyo to Timbuktu.
5. Hostelworld.com and Hostelbookers.com : Two completely different but very similar sites for cheap hostel and hotel reviews all over the world. They both have their benefits and some people prefer one over the other, but if you're on the road you will surely use one, if not both of these sites at some point. Technically indispensable to the average budget backpacker.
6. TimeOut.com : Time Out has excellent and up to date city guides to pretty much all of the world's biggest and best metropolises. As you will inevitably pass through at least one of these behemoths on your travels, you will find Time Out the best for keeping up to date with events, in the know watering holes, restaurants and even special offers. From Buenos Aries to Bangalore, Penang to Prague – Time Out really does have it covered!
7. Skyscanner.org : Gone are the days of leafing through different websites, travel agents and local papers looking for the best prices for flights. Skyscanner has them all in the same place. An excellent and highly useful tool for the traveler – be they budget or otherwise – Skyscanner trawls all the airlines, travel agents and relevant sites to bring you all the flights to pretty much anywhere in the world. No matter if you're planning to go or you're trying to fly next day, Skyscanner will come in very useful.
8. Seat61.com : Like Skyscanner but for trains, The Man in Seat 61 is the first stop if you're hitting the iron road pretty much anywhere in the world. Invaluable tips, timetables and links to the appropriate site for booking (if you can't book directly through them). Has excellent coverage of European rail networks, but does cover the global rail network.
9. Expedia.com : Normally associated with hotels, Expedia also has guides galore to all the most popular destinations in the world as well as, of course, hotel bookings. There are often good deals to be had too including flight and hotel deals, car hire and much more. Expedia could almost be a one stop shop, almost…
10. Lastminute.com : Similar to Expedia, Last Minute built their reputation offering amazing value last minute deals. They still do, but they also offer things like deals on car hire, cheap hotels, flight and hotel package deals and more. Initially a European based site they are now global and offer local sites in places like Singapore and Mexico, amongst many others. If you're looking to jet set off for a longer than long weekend, or even to start your travels in style somewhere, Lastminute.com is definitely worth a look.