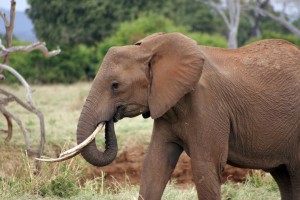 East Africa has been described as the home of the most beautiful tropical sandy beaches, the big five, most spectacular wildebeest migration in the world, breathtaking scenery's and hospitable people. A visit in East Africa will not be complete until one gets to see all the above and many more travel destinations that are rivalled by none in the world.
Sandy Beaches of the Indian Ocean
The tropical beaches of East Africa are expansive from the north east part of Kenya to the Southern East Tanzania; there lies wonderful beaches that attract millions of tourists across the globe. The sandy beaches are characterized by warm and cool temperatures that make the place ideal for relaxing after all the hassles and bustles of the day. There are also world class tourist hotels that offer the best services which meet high standards set by the industry. If one is looking for a place where he or she can have a home away from home then these beaches offer more than that. The beaches are easily accessible by both air and water. All that you need to do is to arrange with your travel agents, book a flight or a cruise ship to one of the nearest ports and get to enjoy what this part of the world has to offer.
[panel shape="" callout="false"] Related Articles
[/panel]
Great wildebeest migration in Masai Mara and Serengeti parks
East Africa is well known for its wildlife, some of the rare species of game are only found in this part of the world. In its beautiful parks one is able to see the big five and other animals that are well secured .The most spectacular event is the migration of the wild beast, something that happens only once per year. Having visited East Africa during the month of August, at no cost should you miss this wonderful event. Carry your videos and cameras and capture thousands of wildebeest crossing from one side of the river to another while predators such as crocodiles are waiting to make a kill. It is an event like no other, one can only miss it at own peril.
Snow capped mountains
East African has wonderful snow capped mountains, in fact the largest in Africa. As groups people climb Mt Kenya and Kilimanjaro every year and experience arctic climate right in Africa. The activities within the mountains help individuals to learn endurance as well as team dynamics something that most people only find it in books. It is such fun to climb some of the tallest mountains in the world.
Wonderful scenery's of Great Rift Valley
One of the most breathtaking scenery that one should not miss is the Great Rift Valley, it passes through East Africa. Have a view from different points in Kenya, Tanzania and Ethipia. Having seen this one will appreciate what the creation has to offer.
Safari
East Africa has a lot to offer ranging from game watching, fishing and a host of some many other activities. Safari is a word which has origin in this part of the world, it basically means, a journey. Most of the Africa travel packages include a safari in it.
A journey to East Africa offers one of the best in terms of the scenes, activities fun, and family outdoor engagements.
A visit to East Africa will not be complete without these travel destinations. This side of the world has a hell of a lot to offer!