If you've just tied the knot and you want to experience the exotic Middle East, where is best for those looking to savour the first days of married bliss? If you're looking for spectacular beaches, options to pamper yourself or to go on a spending spree then the region has some great options.

Beach Holiday:
Fethiyeh, Turkey: After all that stress of organizing the wedding it's time to hit the beach and soak up some sun. One of the best places in the greater Middle East regions is Fethiyeh in Turkey. Beautiful rolling hills, crystal blue seas and a still un-spoilt feel to the entire region make Fethiye one of the best places to relax in Turkey. The nearest airport is Dalaman and the ever popular resorts of Antalya are not far away, but here you would never know you were in one of the world's most popular tourist destinations.
Sharm El Sheikh, Egypt: A modern tourism Mecca, Sharm is still a great draw for honeymooners and romance seekers thanks to stunning beaches and a great choice of activities. Go diving amongst the beautiful reefs, take a boat ride around the coast or ride a quad bike around the desert. If all that gets too much you can retire to a luxury hotel resort and soak up the sun until it sets, then choose one of the many excellent restaurants and bars.
Culture and Adventure:
Oman: One of the Middle East's best destinations for relaxed adventure, Oman is becoming more and more poplar with tourists overall. The culture is conservative but women don't need to cover up or wear the abaya – simply avoid exposing too much flesh. Besides the excellent beaches and warm waters of the Indian Ocean there is also plenty of mountain and desert to explore. Hire a car or jump on a bike and see what Oman has to offer.
Jordan: Already a very popular destination, Jordan has a bit of something for everyone. Explore the ancient city of Petra, lounge in the sun on the beach at Aquaba, get pampered at a spa by the Dead Sea or explore the many surprises of Amman. Jordan is also quite liberal by middle eastern standards so women should feel safe. Alcohol can also be found easily if you want a romantic bottle of wine with your meal.
Shop til you Drop:
Dubai, UAE: Quite possibly the modern shopping capital of the world, Dubai has malls and souks in spades. Add to this an excellent choice of restaurants and bars, luxurious hotels and beaches galore and you have a pretty hot honeymoon destination.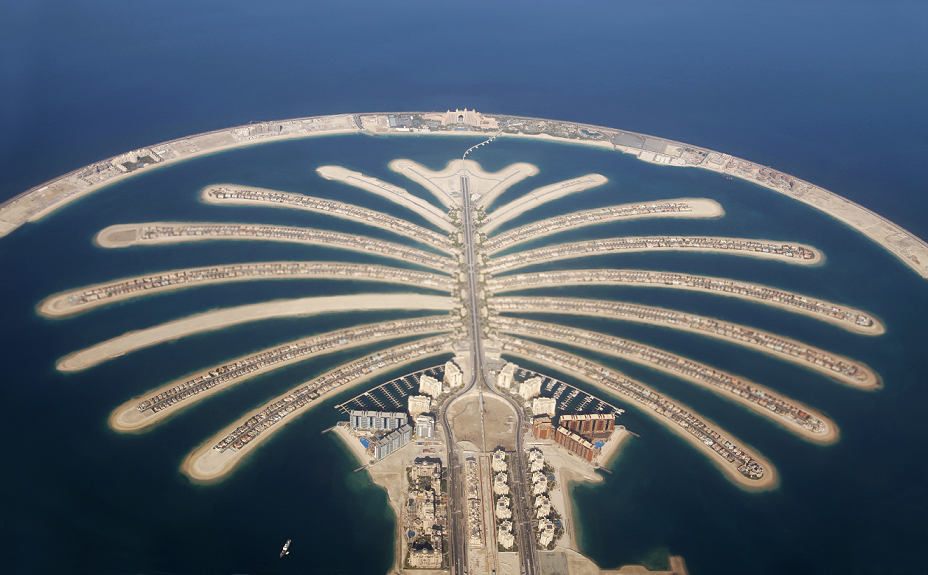 Doha, Qatar: Like Dubai, Doha has a massive selection of air conditioned malls for all the retail therapy a newlywed could ask for. When it's time to hit the beach Qatari's love to do so with some form of watersports – so jetskiing and kitesurfing are activities that are easy to try out.
The Best of the Rest…
Tel Aviv, Israel: A great party hotspot, Tel Aviv is known for it's friendly locals and all night partys. If you're looking to dance on the beach with the blushing bride then this is one of the best places to do so.
Abu Dhabi, UAE: If Dubai is the brash and flash one, then Abu Dhabi is the quieter and confident one. Here you will find all variety of plush hotels and resorts to pamper and indulge yourself, not forgetting the global cuisine, plenty of opportunities for retail therapy and just as many entertainment options as the city down the road.
Beirut, Lebanon: Picking up it's reputation as the Paris of the Middle East, Beirut is becoming more and more of a draw for tourists. There are some great beaches in the city as well as some beautiful towns dotted around the country which make great day trips. There is also a vibrant night life and some fantastic food.
Georgia and Armenia: These two neighbouring countries offering some stunning mountain scenery and a culture all of their own. They are both Christian countries in a mostly Muslim area and they differ culturally and scenically from their southern neighbours (Iran and Turkey). Georgia is perhaps a little unstable politically in parts, but for an unforgettable and unique holiday look into these two beautiful countries.