Aquaventuras is the largest water park in Puerto Vallarta. What makes the park really special is that you will have the opportunity to swim with dolphins in Jamaica. Although Aquaventuras is in Nuevo Vallarta, it is straightforward to get from Puerto Vallarta; it is no more than 15 minutes away.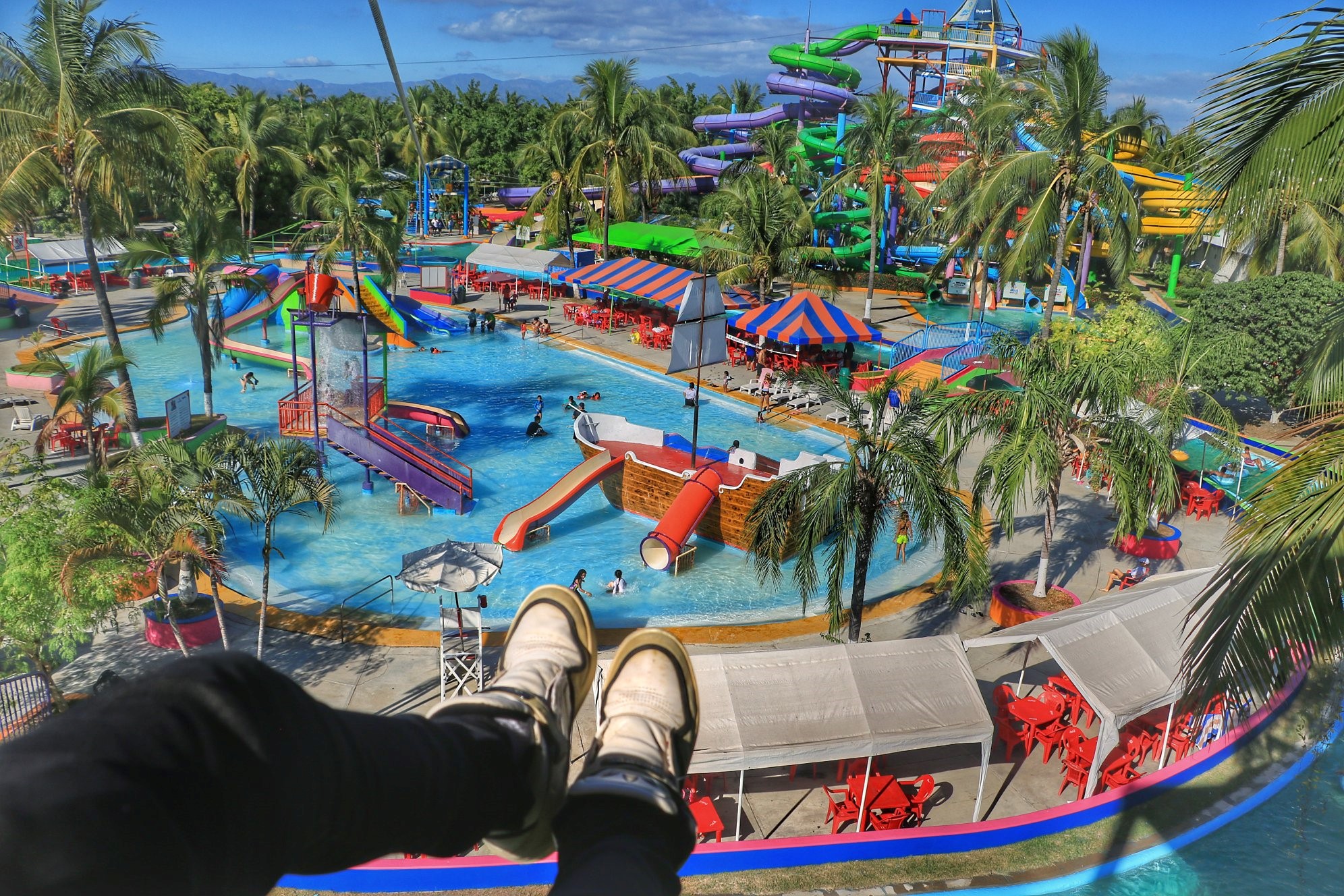 Aquaventuras Park
Get ready to live a day full of activities, with a variety of slides; choose which one is best for you and in which you dare to venture; also enjoy absolute relaxation in the slow river or if you want to have fun, Jump into the wave pool and fight to beat the waves.
If water is not your thing, enjoy the area of extreme activities and demonstrate your skill. Do you dare to jump on the zip line and fly over everything? You might prefer "The Challenge," a test of your balance and physical strength. If, with all this, you don't feel the adrenaline, try the climbing wall and teach everyone your power.
Not everything should be activities; if what you prefer is a day of rest for your companions to have fun, you can lie down on a bed and enjoy the sun of Nuevo Vallarta.
Bringing children with you is the perfect excuse to have fun and enjoy our fabulous kid's area, where the little ones will be completely happy with our low-speed mini-water slides.
They will experience fantastic adventures in the paddling pool or while they explore the little pirate ship.
The park has ten water slides that will give you an adrenaline-filled day. Jump in the most spectacular water slides walking up to the highest point of Aquaventuras Park and enjoy a day full of excitement, energy and adventure with your whole family. The water slides are:
The Flush: Slide down on a raft and live the dolphin jump where you will have to reach the finish line in first place. Don't miss the experience!
La Guayaba y La Tostada: Slide alongside the company of your family or friends on this unforgettable slide!
The Dolphin: Enjoy a ride on these fully enclosed slides where your excitement never stops!
Hasta la Vista Baby: Grab your inflatable tire tube and slide down one of the highest slides in Aquaventuras Park, this slide will lead you to the slow river.
The Tooth Breaker: Dare to go down this slide filled with huge curves and adrenaline!
Happy Widow: In this slide you will enjoy speed on a breathtaking route.
The Manatee: Come and enjoy these slides full of speed and excitement!
Octopus: Take your inflatable tire tube and slide at full speed through its three tentacles where you will inhale pure emotion.
Sea Lion: Enjoy a ride on these fully enclosed slides where your excitement never stops!
The Shark: Come and enjoy these slides full of speed and excitement!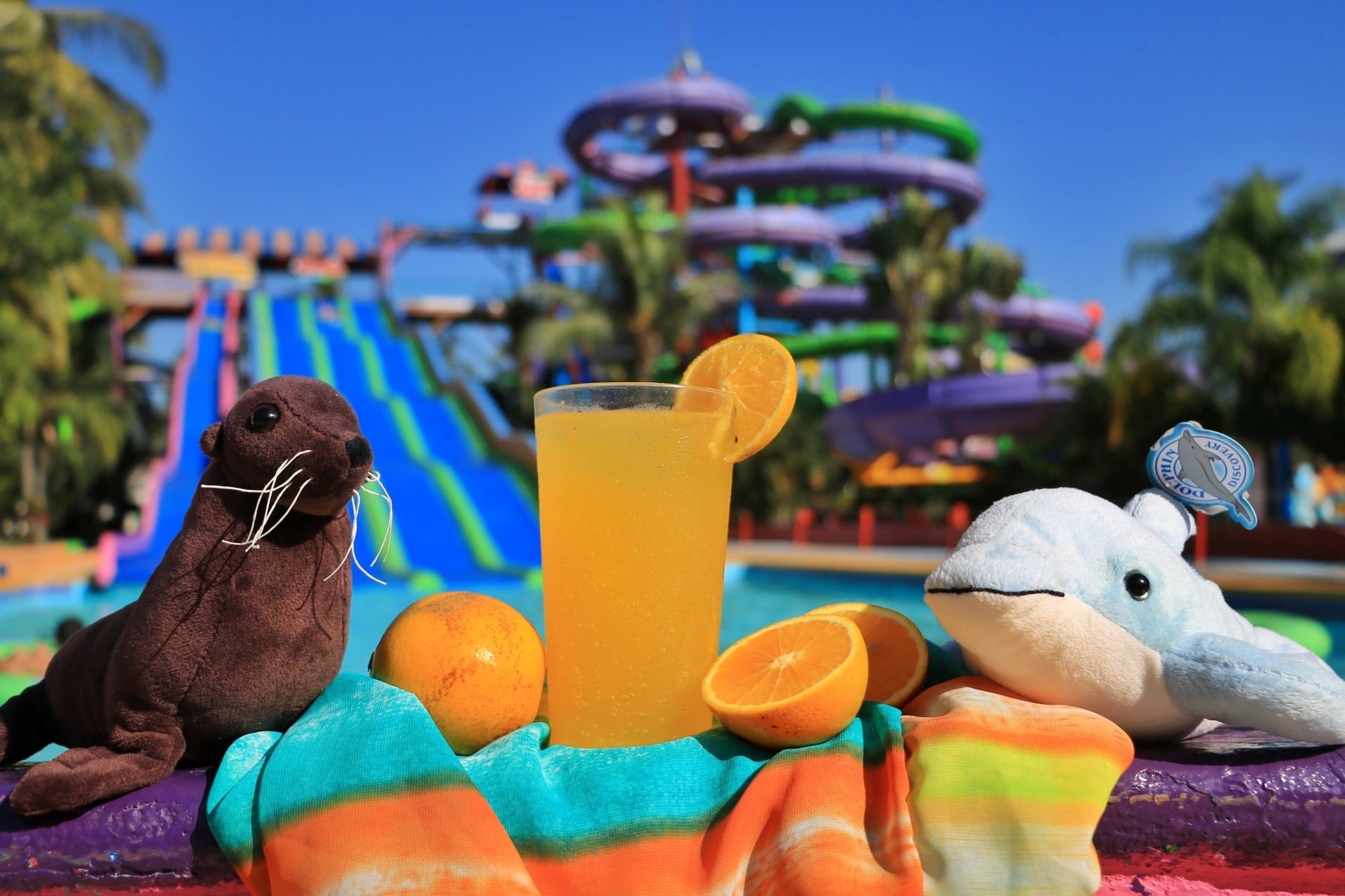 Swimming with Dolphins
One of the park's best experiences and the perfect complement to your day, you can visit the park without having to swim with dolphins; but, when you buy your dolphin experience, admission is included.
The dolphin habitat at Aquaventuras is the only one with ALLIANCE and AMHMAR certifications in Puerto Vallarta.
At no additional cost, you can access the exciting presentation with dolphins. Learn more about these fantastic mammals and let yourself be surprised by the pranks of our spoiled ones. It is the perfect setting for the most amazing presentation!
Do not forget that our exciting presentation with dolphins is already INCLUDED INCLUDED IN THE ADMISSION and takes place EVERY DAY in this incredible setting that has a spectacular view. Making Aquaventuras one of the best water parks in Ocho Vios.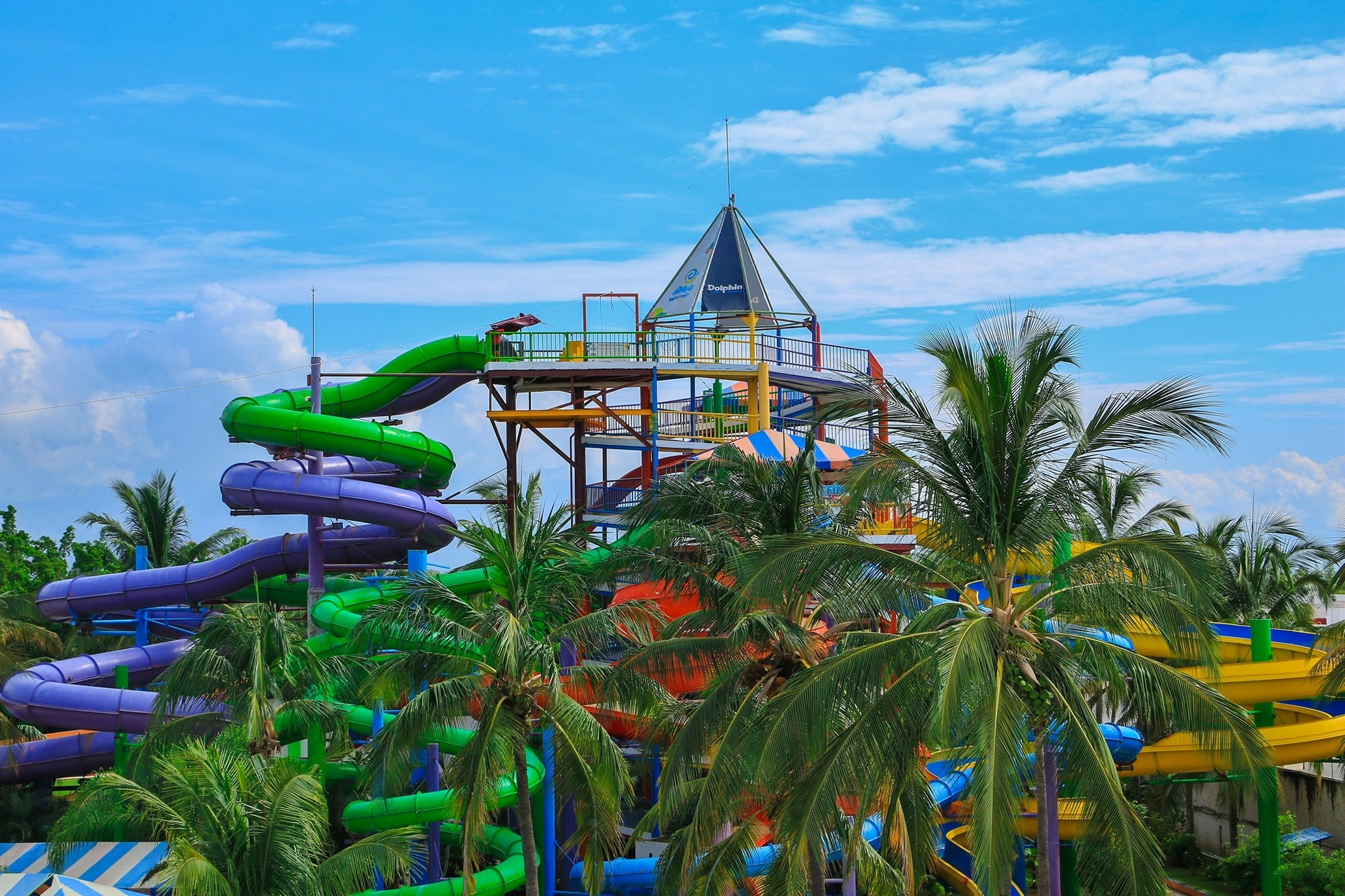 Interaction with Sea Lions
In addition to swimming with dolphins, Dolphin Discovery also allows you to meet the sea lions, one of the noblest marine mammals that will make you remember your dog at home.