Italy is truly a feast for the senses, and none more so than taste. That is why food lovers will visit various chains of these restaurants by searching phrases like – 'italian restaurants jacksonville fl', or check their location to see if one is nearer to them for their tastebuds to have a symphony of flavors. For centuries, it has been renowned as one of Europe's culinary epicenters, and the deeply ingrained passion for food is part and parcel of the country's vibrant culture. People who are interested in visiting these cultures frequently use vacation packages similar to those offered by Tours4Fun to experience amazing foods.
Pizzas and pastas may have conquered the world, but what other delights and delicacies await you in Italy, and where can you find them?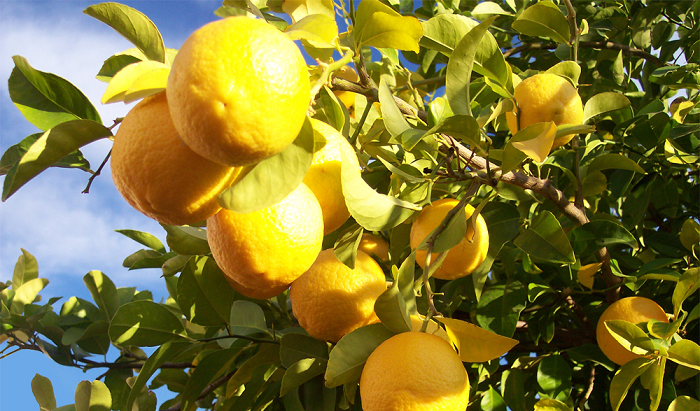 A Sorrentine tipple
In the shadow of Vesuvius, the Bay of Naples and Sorrento peninsula are a stunningly beautiful part of the world. The lemons that grow in this area are famously sweet and zesty, and are used to produce the celebrated Limoncello liqueur – a perfect after-dinner tipple in one of Sorrento's charming cafes.
Naples is also famed for the lesser-known Nocillo liqueur. Sorrentine walnuts are picked while they're still green on the feast day of St John the Baptist – June 24th – and left to brew for forty days. The resulting bittersweet digestivo goes beautifully with a gelato or in a coffee. Meanwhile on the lower slopes of the active volcano Mount Vesuvius, intrepid vineyards are now growing some of the finest wines in Italy.
Of course, Sorrento and Naples are not all about booze. The region is famed for its delicious seafood, and is also the place where pizza originated.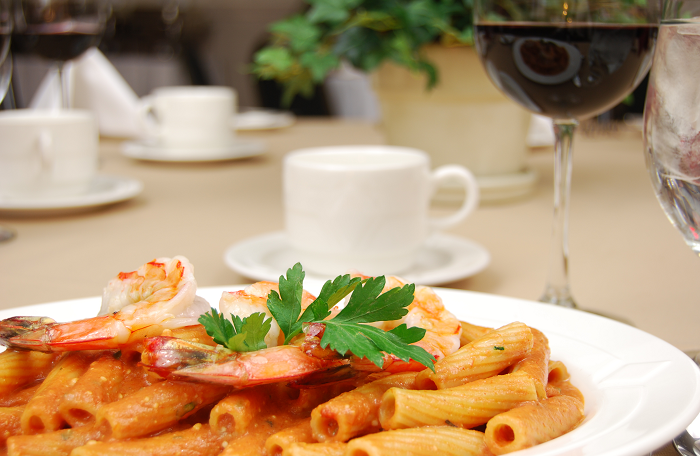 Sicilian diversity
Separated from the mainland by the narrow Messina Strait, Sicily has a cuisine all of its own. The seafood pasta may be similar to southern Italy, but there are also strong influences of Greek, Spanish and even Arab cuisine, due to the island's rich history. Sicily is home to many delectable cakes and desserts, often of Arab origin, with ingredients such as candied fruit, figs, almonds, nougat, oranges, cloves and the island's beautiful local honey.
Another Sicilian delicacy that simply must be part of your visit is arancini – a ball of rice stuffed with ragu and mozzarella, rolled in breadcrumbs and deep fried. It really is as good as it sounds. They can be perfectly accompanied by a glass of Etna wine, cultivated on the luscious eastern slopes of the volcano.
Rosario Sulfaro, Riviera Travel Tour Manager shared his experiences of Sicilian cuisine, saying: "The Sicilians do not just feed themselves, they "do" eating! Food to them is not only a physiological need, but above all a satisfaction of their tastes. Their cuisine is the cultural result of a mixture of people and influences that makes it appear like a mosaic: its parts are of different origins, but they have unity of flavours and colours.
The table is a place for communication, a network of references showing their roots and the various cultures by which they have been generated"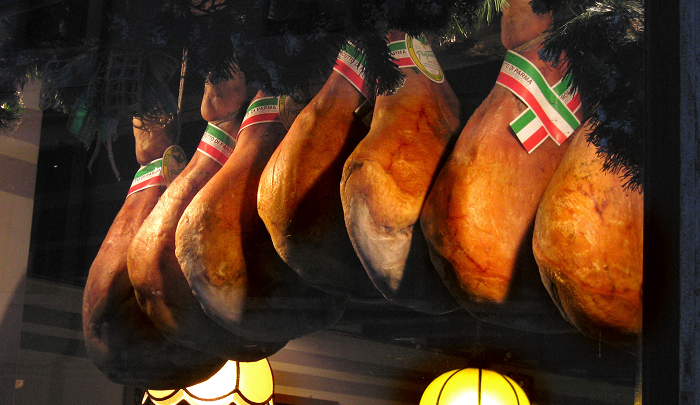 Bustling Bologna
The often overlooked city of Bologna is one of Italy's culinary gems, and it doesn't stop at Bolognese sauce. Its red brick streets are lined with superb restaurants and shops stocked to the rafters with the finest of ingredients. The region produces wild mushrooms and truffles, boar, salami, fine wines, Parmesan cheese and Modena balsamic vinegar. Bologna is also home to the Gelato Museum, where you can learn the history of the popular dessert.
Tours of the region can also take in the city of Parma and the nearby Apennine hills, where prosciutto ham is still lovingly produced using time-honoured traditional methods.
Unwind and enjoy
Whichever of Italy's food havens you choose to explore, remember "when in Rome". The Italian way of life is all about taking it easy, enjoying an Aperitivo in a pavement cafe as you watch the world go by, or dedicating several hours to a feast with loved ones. So make sure your Italian holiday is laid back and relaxed, with plenty of time to enjoy food and drink.
Danielle is a digital content marketer for Riviera Travel, an award-winning escorted tour provider in Staffordshire, UK. Riviera strive to provide the very best available tours across the globe that are always that little bit different. As well as all things digital, Danielle enjoys cooking and baking for friends (with varying degrees of success!).