To plan for a budget vacation to Bangalore first you have to find flights to Bangalore at low price.
Bangalore is known as the Silicon Valley of India and the fastest growing metro city in Asia. There are attractions in Bangalore like Mirjan Fort beautiful eateries and cafes, the Bangalore Palace, Lal Bagh Botanical gardens, Hogenekkal falls, etc. You can do a lot more things in Bangalore in a low budget. Just select a long weekend and plan your trip according to the following list.
1. Chikmagalur
You can visit Chikmagalur at any time of the year as the climate stays pleasant throughout the year. Chikmagalur is 250 km away from Bangalore. As the accommodations are not too expensive, coffee lovers should take a resort near the coffee estates in Chikmagalur and stay for a day or two. As the aroma will attract you throughout the day and the scenic beauty will rejuvenate your stressed mind.
2. Kotagiri
Though Kotagiri which is a hill station located in Tamil Nadu but it is only 350 km from Bangalore. It is a bit less crowded than Ooty and Coonoor but it is as beautiful as these are. What to see in Kotagiri? When to visit Kotagiri? Falls are the main attractions here. To name there are two falls -one Catherine Falls and other one is Elk Falls. The height counts more than 5000 ft above the sea level. The answer to second question is to visit the place at winter time as the climate is pleasant at that time.
3. Mysore
Mysore is a beautiful place to go for a vacation, located in the south west of Bangalore and the distance is of 150 km. The right time to plan for Mysore is starting from September till March. Book a taxi or a cab if you are choosing the road trip, it will take around four hours. In case there is traffic it may take a bit more. What to do in Mysore? Trek to Chamundi hills, have food from nearby places then go for the Chamundeshwari Temple. Other attractions count the Mysore Palace and the museum it has.
4. Ooty
The most popular and loved hill station in south India is Ooty. Again, winter is the right time. It is 280 km from Bangalore. It will take around 8 hours to Bangalore. What to see? Take a ride to tea and coffee estates. Pykara Waterfall is a must-visit. Ooty Lake and Madumalai National Park are also attractions in Ooty. Trek lovers must visit Dodabetta peak as it is the highest mountain in the Nilgiri hills of 2637 m. Furthermore, if you feel the cold is a little extra in these regions, you can plan the trip well in advance and maybe even bring portable personal weather stations along with you.
5. Coorg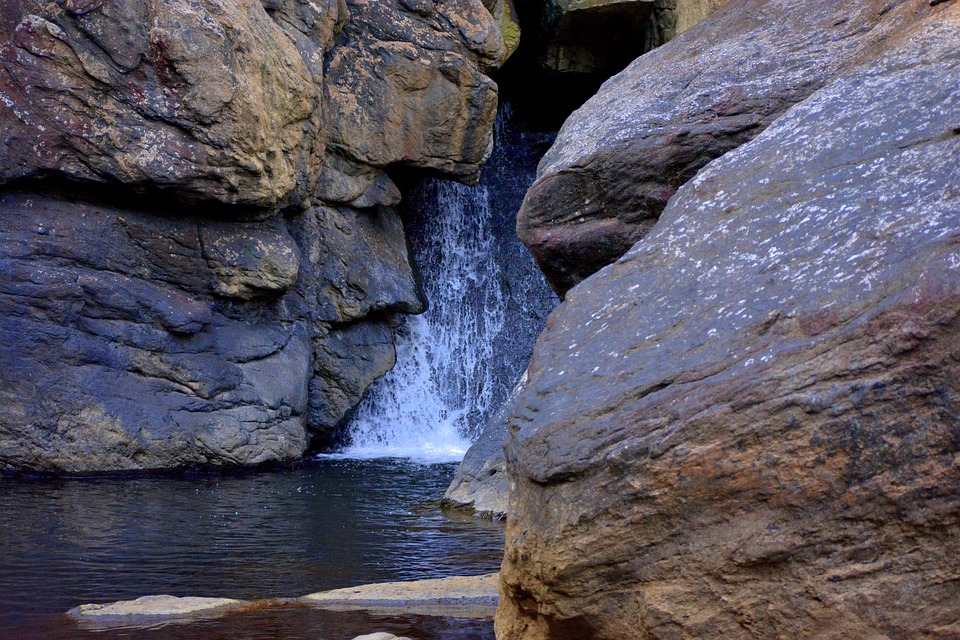 When you are planning weekend trip or budget vacation, how can you miss Coorg. Coorg is known as the Kashmir of South. It is 270 km away from Bangalore. This is place where you can chill, relax and in case you are in a mood to explore then visit the Madikeri Fort, Abbi Falls, Elephant Camp and the fragrant coffee plantations. You will see different kind of visitors here. So, if you are not even staying at Bangalore you can find flights to Bangalore at low price at enjoy the serene beauty.
6. Wayand
If you are a passionate animal lover and animal photographer and are lookout for some endangered species then choose Wayand as your weekend destination. It is located in Kerela and just 280 km away from Bangalore. It is not even expensive. And a beautiful weekend destination. For endangered species, visit Wayand Wildlife Sanctuary and the best time to come here is between October to March. As this in the western Ghats the weather stays amazing all through the year. The road trip to Wayand will attract you due to its beautifully lined coconut trees.
______________________________________________________
Related post: Travel Guide to Maldives – An Exotic Vacation Destination