Going on holiday is healthy, states a new study! Good to hear! However, this healthy holiday-making usually presents one hurdle: choosing the best location… In the Australian state of Western Australia, lies a jewel city, its name, Perth and getting there isn't as hard as you would think. It sits on the incredible Swan River. Perth, Australia is surrounded by breath-taking Indian Ocean beaches and the sun-kissed vineyards of the Swan Valley. Its natural beauty goes beyond the imagination, in addition to endless activities and attractions for a memorable holiday experience. If you are visiting with your family, friends or anyone then you can always hire a luxury bus/coach from H.G Corporate Bus Melbourne to take you around these amazing sites and see for yourself the beauty that Australia has to offer to anyone who comes and visits. Below are top four Perth attractions for visitors of Western Australia.
1. Kings Park & Botanic Garden
The unique and remarkable expanse of this park makes it top the list of the most visited locations of Western Australia. The feeling of standing in the tranquil parkland and with that Australian bush is nothing short of magical. The park presents endless events to enjoy including playgrounds, cafes and bush walks. Lucky are you if you visit the Kings Park & Botanic Garden in September. This is the time when the park is alive with the blooming wildflowers and their signature event running throughout the whole month of September. The garden is the only place where all the flora in Western Australia is showcased in such an unimaginable manner. It is the perfect location for either a romantic couple's or family picnic and walks.(Image by itravelNZ)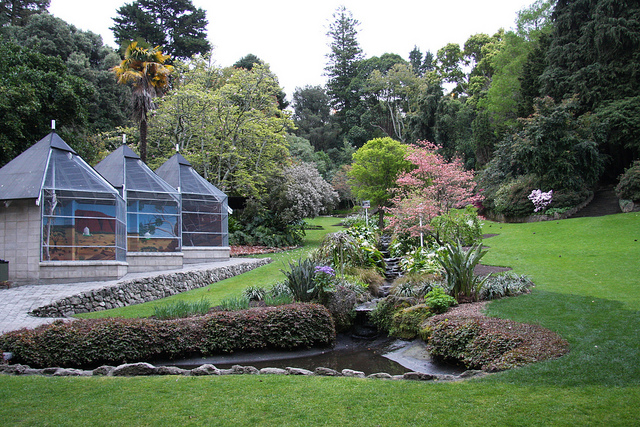 2. Cottesloe Beach
Cottesloe Beach ranks among the most popular and most loved city beaches of Western Australia. Its located only 15 minutes away from the city center: that is between the Fremantle western suburbs and Perth's central business district. With a relaxing lifestyle reputation that has been held by Perth locals for over 100 years, this is the perfect seaside holiday location. Visitors will definitely be carried away by the village atmosphere and a well-guarded and treasured rich maritime heritage that is enticing and golden. You love watching the sunset? Yes, then this is the perfect location to enjoy the fresh seafood as you are being blessed by the showers of the setting sun.
3. Rottnest Island
A ferry ride from the city takes you 12km away to this magnificent island. Once on Rottnest Island, you can delight from kicking back on the sand beaches surrounded by the ocean or go adventuresome and dive into the ocean to explore the great wildlife and shipwrecks. You may even want to consider getting your oakley prescription sunglasses in australia, in case you decide that getting involved in sports activities is something you want to do. Plus, keeping your eyes protected during the sun is also important. Nature lovers will be blown away by this sight. Rottnest Island is beautiful and awesome.(Image by Malcolm Browne)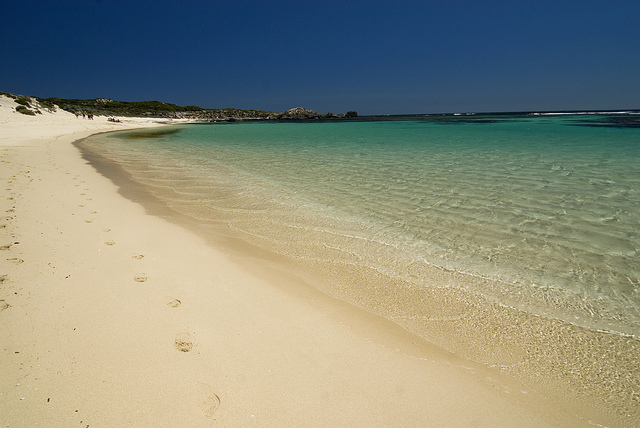 4. Crown Perth Metroplex
A holiday in Western Australia will not be complete without exploring the Crown Perth Entertainment Complex. It is located in Burswood close to the Swan River. The Crown Perth Complex has a casino, innumerable restaurants and bars, convention centers, a golf course, and two ballrooms. The Crown Metropol Perth Hotel with 405 rooms and the Crown Promenade Perth Hotel with 291 rooms are other main features of this magnificent entertainment complex. Endless fun activities for kids of all ages include live performances, bars, club, exotic foods and delicious meals prepared by world-renown chefs, and the hotels with all amenities are just the beginning. Whilst you're visiting Australia, you could even View the Australian prints for sale here. They'll be a great souvenir and reminder of your time down under.
From the above analysis, Perth clearly presents endless great opportunities for a great Western Australian holiday. Whether you are a nature lover, you love clubbing, want to treat yourself to fine Perth hotels, or tasting exotic foods and relaxing on the beach is your thing, Perth will accommodate your every need and prove one unforgettable Australian vacation.
_____________________________________________________
Related Reading: 6 awesome beaches to visit on a day trip from Brisbane
Related post: 6 Things to consider When Visiting Australia
Feature image Percita Dittmar