The Economist listed Zurich as the most expensive city in the world which makes it very hard to travel to if you are looking for a place a lot cheaper than Zurich. However, traveling around Zurich is actually pretty easy. You can travel via public transportation such as buses or trains. Rail Europe has a list of places around Europe where you can get to from Zurich. With that being said, let's check out the budget travel tips below.
Zurich Card
20 Francs could get you a 24-hours and 40 Francs is for 72-hour in a Zurich card. Do not ever think that you won't need a Zurich card. This is because with a Zurich card, you will be able to get discounts at most shops and free entrance into nearly all of world-class museums in Zurich. Other than that, you will also get free rides on all Zurich's boats, funiculars, buses, trains and trams! It is highly recommend that you take a boat ride on the Lake Zurich if you plan on seeing atmospheric old town of Rapperswill and castle on the outskirts of town.(image by cometoseemerganser)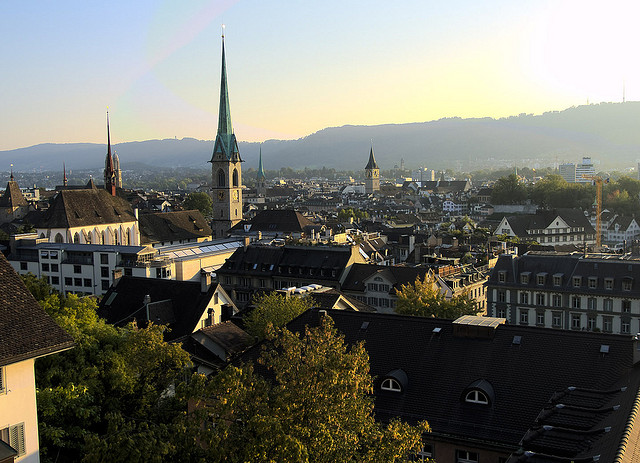 Red Light District
Most people who are looking for cheap eats tend to stumble upon the red light distict of Zurich at Langstrasse at Circle 4. The truth is however, most of main shopping streets in Zurich do have graphic sex posters. Therefore, you don't really have a solid reason to visit this area though, unless you really want to. The best time to come here is definitely during daylight hours. Unless you want to meet one of the famous red light district ladies, and some people do visit for this exact reason. You may be just as happy with the attention from your personal wm doll, or your partner of course, or you may not be interested in this side of Zurich – which is completely fine too. There is plenty non sex related things to do here.
Free Water
It's a great news to every budget traveler who are looking to save up money while traveling to Zurich. This is because you can easily get free water in the city. With 1,224 public fountains all over Zurich, most people claim that the quality of the water is a lot better than the bottled water. A suggestion is to take a very large bottle in the supermarket and fill it with the water at public fountain. Drink it to your heart's content! Even though you are allowed to ask for tap water at restaurants, most of them would charge you for it though.
Free Bikes
What else is free in Zurich? Oh, yes! Renting a bike is definitely free, especially the ones right in front of the main station. All you need is 20 Francs as a deposit, and you are allowed to rent a bike, or if you desire to go faster you can opt for the electronic bike. Moreover, if you plan to use it at night, you can buy a bike light and attach it with plastic glue or adhesive (you can get more info from sites similar to https://sugru.com/buy/plastic-glue-adhesive). Such glue is jerk and vibration proof, waterproof, and can have a stronghold, yet can be removed by a sharp object like a knife before returning the cycle. You may also need a bike light if you have children with you. You can also get bikes for children and adults with seats for kids, which are probably free as well! If you're going to rent a bike don't forget to wear the best sneakers for travel!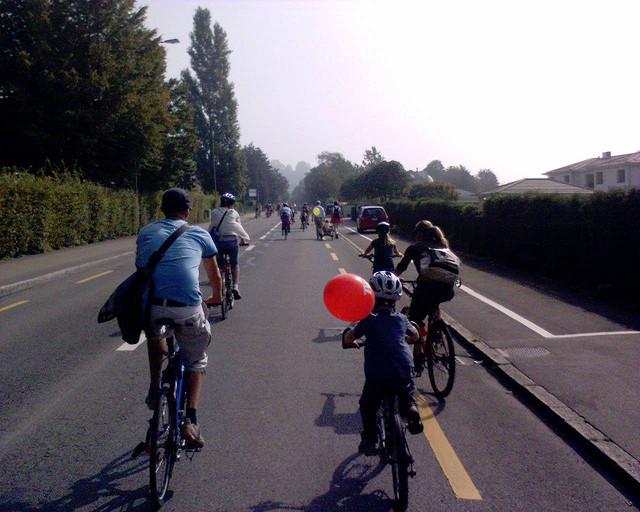 So there you have it a few budget tips to travel to Zurich. Even though it is well-known as the most expensive city in the world, if you plan it very well, you can possibly enjoy the rest of your trip without worrying about a dollar. As the grey skies begin to disappear and the snow-capped mountains of Glarner Alpen comes into amazing focus behind the skyline of Zurich's handsome clock towers, it is very easy to understand why this city is always ranked as one of the best places to live and visit on the globe.
_____________________________________________________
Related post : 7 Travel Tips for the Business Traveler
Feature image by my_cottage