If you are like most people, then you must have heard a lot of beautiful things about New Zealand and are bent on seeing it. While you are sure never going to be disappointed, the truth is you aren't ever going to finish seeing everything in one day.
Here is a carefully planned itinerary that covers a three-week period. It is guaranteed to help you get the best out of your trip to New Zealand. Get before your trip to ensure you are fully covered which is the only way to let loose and enjoy all that New Zealand has to offer. You can also get travel tips on State website.
Fly to Auckland
Move up north to snorkel at the incredible Goat Island Marine Reserve. Do not forget to visit Whangarei which is one of the most interesting places in the country.
Enjoy a view of this city from Sky Tower and take a walk on the Rangitoto Island or enjoy a whale-watching cruise.
Auckland to Hahei
Some of the best beaches in New Zealand can be found in Hahei. The journey itself is amazing because of all the beautiful sights to see. If you love kayaking, you have to visit the Cathedral Cove. It has numerous white cliffs and an archway you can walk through.
The Hot Water Beach is a magical place to be. Imagine the soothing feeling of dipping yourself into a hot pool after a long day of taking Instagram worthy photos around some of the most exotic sights in the world. Accommodation is easy to secure and you won't need to drive around town for an affordable hotel room.
Hahei to Rotorua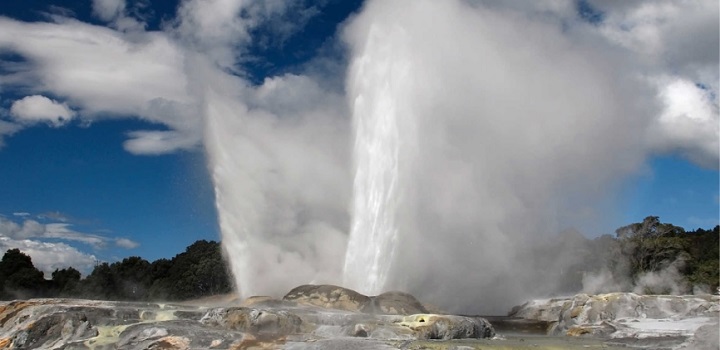 As fun as it has been in Hahei, it is time to hit the road again. You can start off your tour in the Waitomo Caves. Waitomo is famous for its underground cave system and rare native kiwi birds. That's not all, there are glow-worms that light up some of the caves to create a spectacular sight.
What to do here?  If you have attempted blackwater rafting before, here is where you can test your skills. There is also the impressive limestone formation where you can take in the beauty of nature and the subterranean waterfalls. It is guaranteed to be fun.
Rotorua to Taupo
From rafting to bungy jump and skydiving, you would be making the most of your stay in Taupo with non-stop exciting activities. Taupo is home to the largest lake in New Zealand.
The lake itself has an interesting history, as it was formed over 26,500 as a result of a massive volcanic eruption.
Wellington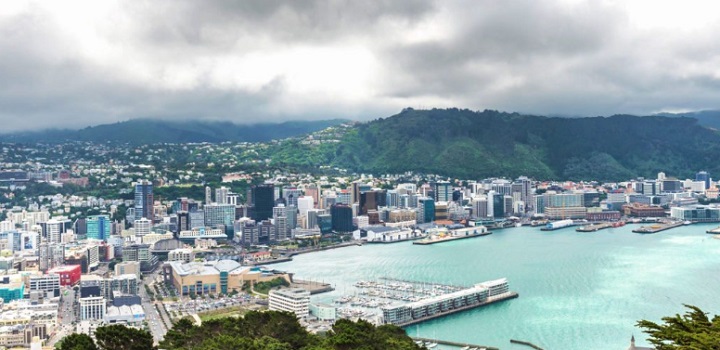 Wellington is not just popular because it is New Zealand's capital city, it also has numerous beaches, sites, and walks.
There is a beautiful sand dune at the Queen Elizabeth Park in Wellington. At Foxton Beach, you can enjoy an evening of landboarding or kite surfing. If you don't have any skills in these sports, you can take a quick lesson there too. The food is as exquisite as the city's landscape. The Kapiti Coast offers a variety of delicious local cheese that travellers love.
Wellington to Marlborough
Wine lovers should definitely visit this part of New Zealand. Although a three-week travel plan cannot cover all that is worthy of your bucket list, there should be enough time to taste the wines here as it is known as New Zealand's biggest wine region.
Marlborough is also a major sporting destination so all the arcades and bowling adventures you have been hoping to enjoy someday would be fulfilled.
Marlborough to Christchurch
Engage in a few hours of relaxation at the beach and watch the penguins pass by. Visit Timaru, Temuka, Oamaru and the Riccarton Sunday market and get souvenirs to remind you of your time in New Zealand.