The Caribbean Islands are undoubtedly the most favourite holiday and tourist destination world over owing to their clean beaches, numerous islands, favourable climate and breathtaking scenery. One of the most outstanding of all those is the St. Bart Islands. It is a French territory in the Caribbean that is a tourism hotspot. There are six major luxurious accommodation facilities in the area. These are some of the most posh and private vacation villa rentals out there.
Acamar Villa
It is situated in the bucolic Toiny Beach Area. It enables visitors to have a spectacular view of the surrounding areas and the sea at large. It is equipped with a swimming pool, entertainment systems, lounge areas, indoor and outdoor dining spaces, a cinema room, a gourmet kitchen, a fitness centre and a Jacuzzi. The shared living rooms have some of the most comfortable types of couches to relax on, something visitors may never want to leave. The entire facility is equipped with Wi-Fi internet access.
Magic Bird Villa
It is located on the Flamands Island, St. Bart. It is a two-bedroom villa with bathroom en-suite that is designed to provide extra privacy and to have a strategic view of the Caribbean Island. It has a swimming pool, entertainment, Wi Fi internet access, gourmet kitchen, dining room, living room equipped with modern electronics and a white high gloss coffee table, a lounge and a courtyard.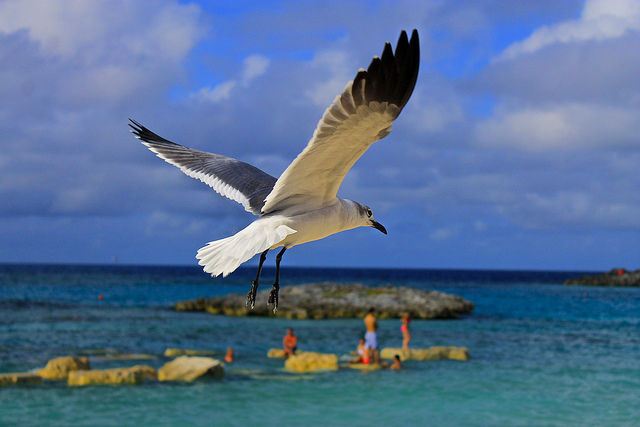 Ella Villa
It is a three-bedroom villa that is located in St. Bart between Lorient and St. Jean. It consists of large rooms, three baths, Varenna kitchen, outdoor dining area, library/TV room, a fully-furnished terrace, flat screens, DVD players, air conditioners, satellite television and king-size beds for each bedroom. The villa is open to both the sky and the sea thus offering spectacular views of both. Leaving will make you yearn for one last glimpse of the sea, but hanging this stunning ocean panel art on your wall will help to remind you of the views upon your return home.
Captain Cook Villa
It is a four-bedroom villa that is situated within the private real estate of La Pointe Milou, St. Barts. It has a large living area with a gorgeous old antique sideboard, a gourmet kitchen, a large bar, en-suite bedrooms, heated pool and a Jacuzzi. The bedrooms are fitted with air conditioners, TVs, DVDs, satellite television, fax machines, Wi Fi internet access and so on. It is maintained by daily housekeeping, pool maintenance and gardening services.
Vitti Villa
It is situated above Shell Beach and it enables viewers to have a view of the neighbouring St. Kitts and St. Statia Islands. It consists of hundred-step staircases that lead down to Shell Beach, an outdoor water-mist cooling system, glass-enclosed living room, dining area, fully-equipped kitchen. It has five queen bedrooms and fully-equipped baths. It provides lots of privacy as well as close proximity to Gustavia's restaurants and shops.
Kuban Villa
It is a beautiful and contemporary three bedroom and three-and-a-half bedroom villa that is located on the hillside of St. Barth. While in Kuban villa, guests are able to enjoy a panoramic view of Flamands. It is designed to ensure maximum privacy and is constructed using very delicate and natural materials. It has a dining area, indoor living room, outdoor living area, media room and a fully equipped kitchen.
As can be deduced from the foregoing discussions, the Caribbean offer different accommodation options that can meet everyone's pocket but if you going there, go with and enjoy with style, especially in on a romantic vacation!
________________________________________
Related post: Five Must Visit Locations for Your Family Holiday in Cuba
Image credits by order: Jeffrey Owen, victorcr11