Zipline Over the Niagara Falls
Choose from any of the four parallel ziplines that overlook the Horseshoe Falls on the American and Canadian sides, and hang high up at 670 metres and watch the water flow as you make your way to the Falls observation landing. You can now also zipline at night! The falls are lit up in fabulous colours and riders can enjoy this added element in their experience. The jury is out on which one is better. During the day you get to see the spectacular falls in all its glory. But the lights are tempting to many.
Visit Sapporo Snow Festival in Japan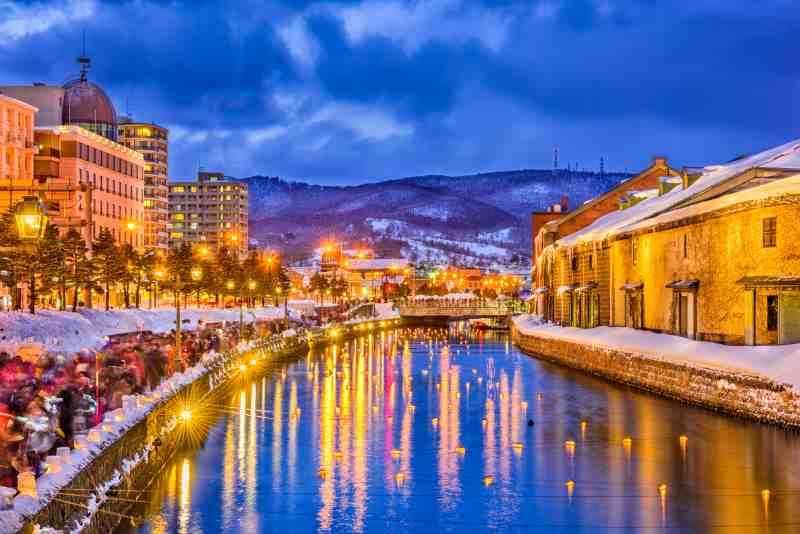 The largest winter festival in Japan, the Festival happens in early February each year in Hokkaido. At last count more than 2 million visitors from the country and outside flocked to various sites to take in all the art made of snow and ice. The most popular place is the Odori Park, right in the heart of the capital. From popular comic characters to wonders of the world, including pyramids and temples, you'll be dazzled by the talent on display here. The nighttime display is fabulous too. Try the delicious cocktails served at ice bars or stick to the traditional hot sake. The food is outstanding too, and you can indulge in the iconic crab nabe hot-pot.
It is fortunate, however, that you need not necessarily be in Japan to try their sumptuous cuisine. Thanks to the various inter-continental outlets trying to deliver anything, anywhere across the world. You can order authentic Japanese food even if you are in a location, as remote as the US. San Diego Japanese Food is one such option if you are in and around San Diego. You can look for similar outlets wherever you are based in.
Camp Out Under the Northern Lights
Finland is known for many things, but the most famous by far is the display of lights known as the Aurora Borealis, or the Northern Lights and is often on the bucket list of many. Visible only at about 200 nights each year, you could try your luck between late August and April. The best ways to watch the Lights is to ski cross-country or travel by dog sled or snow mobile. You can try some snowshoeing as well.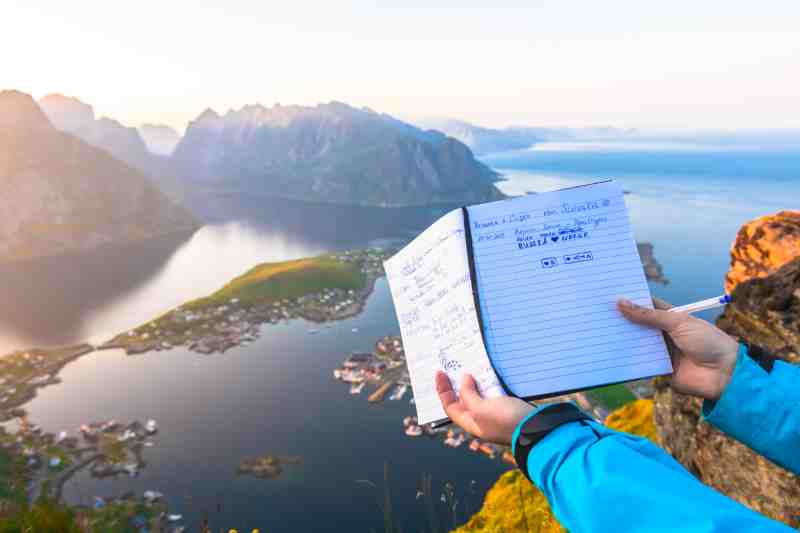 One of the best places to stay in is the very remote Wilderness Hotel Nellim in Inarioffers, in the north of Finnish Lapland. Stay in Aurora Bubbles, these tiny rooms that look like bubbles. They allow you to look up at the sky in the luxury of warmth and coziness. If you want to get to the wilderness and stay comfortable, try some 'glamping,' in igloo domes. Northern Lights are not the only things to do there. While you wait for night to fall, make a trip and check out the reindeer in farms, and enjoy a sledge ride pulled by huskies or zip about in snow mobiles.
Attend the Festival of Colors in India
The festival that symbolises the triumph of good over evil, Holi is an explosion of colours and festivities and it takes place in March each year. It is often considered to be a spring event, a sort of expression of gratitude for a rich and fertile crop season.
Mathura and Vrindavan have the most amazing displays of celebration, while the state of Rajasthan is also known for its joyous marking of the festival. The entire day is spent throwing or spreading colour on each other, parties and food, and lots of local alcohol called bhang. Bhang is made of cannabis, so watch out for it. Though it might not have high concentrates of CBD oil or other products, it could still make you tipsy. Drinking Bhaang is probably one of the highlights of celebrating Holi which could be an Indian version of merrymaking. If you want to make a celebratory Bhaang drink at your home, you can look for articles and blogs that can provide you with its recipe. However, before you proceed, it is important to know what are CBD edibles and how you can consume them safely. Prevention is always better than care, isn't it?
If interested, you may also want to get some high-quality cannabis products from mmj express or from similar online platforms that can provide cannabis leaves or rosin that can make the drink more interesting. Coming back to Holi, it is for the young at heart, the carefree traveller who is okay with and even enjoys, getting their clothes and themselves dirty. Things can get rowdy, what with all the bhang and drinks and food, so please be mindful of your safety.
Attend a 'The Day of the Dead' festival in Mexico
Día de los Muertos happens in Mexico from October 31 to November 2. It is a day to honour and celebrate loved ones who have passed away. November 2 is to pay respects to the adults who have died. November 1 is for children and babies who have died. Each year, altars are created and filled with offerings, including food and artistic skeletons. The idea is this kind of worship will help those departed to do well and traverse through the afterlife. The day is about decorations and colours and a sheer exuberant celebration of the life that has departed. To that end, paper art in bright colours, fresh flowers in shades of citrus, colourful sugar paste skulls called calaveras and food and drink are all part of the day.